Cody L Clark teaches the virtues of acceptance and tolerance in new children's book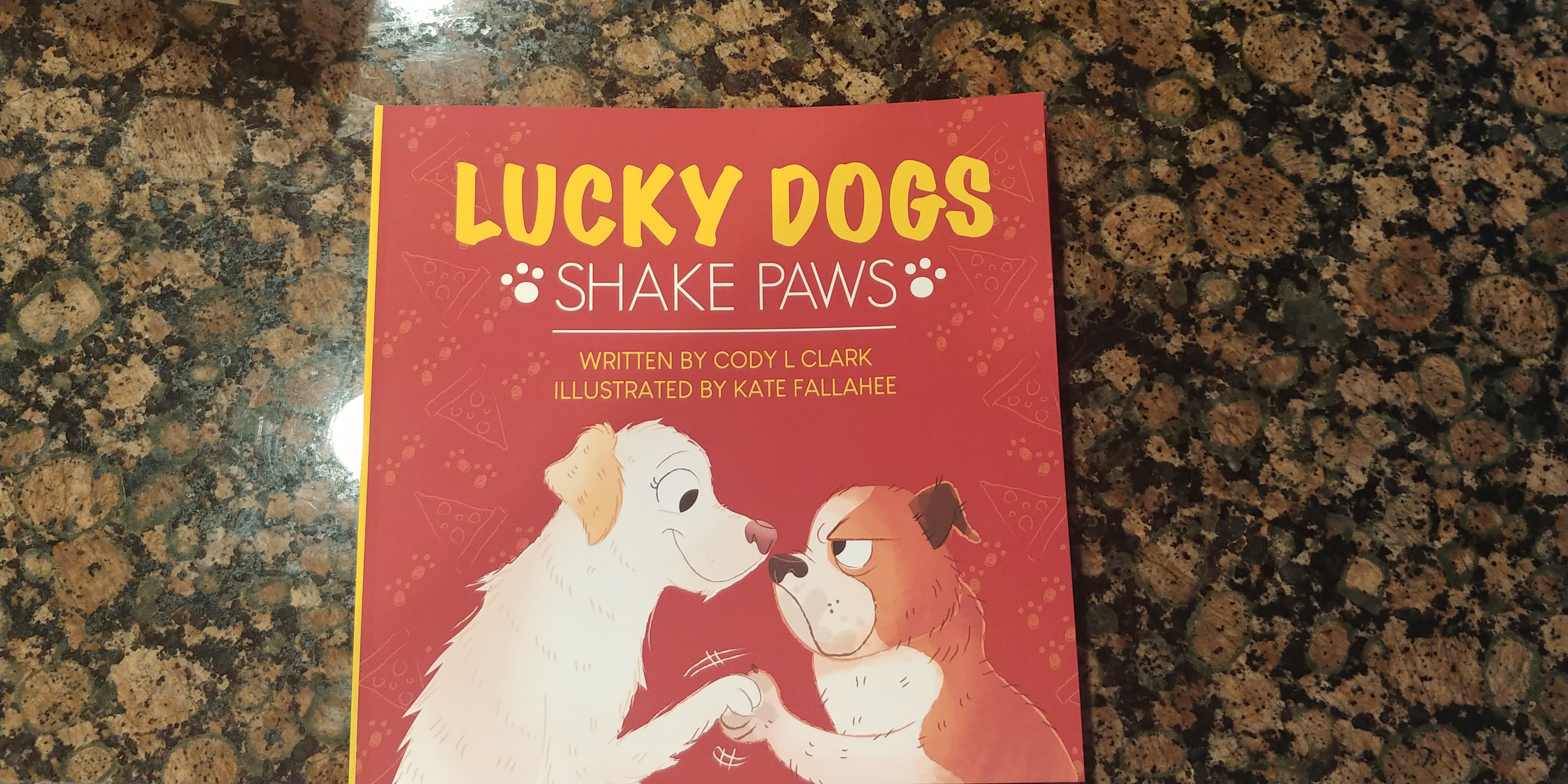 Local author, Cody L Clark, teams up with Kate Fallahee, to publish "Lucky Dogs: Shake Paws," a kid's book about acceptance
"Lucky Dogs: Shake Paws" is an interesting book published by Cody L Clark, as the author collaborates with Kate Fallahee, the book illustrator to create an educative read for children. The book is currently available on Barnes and Noble. "Lucky Dogs: Shake Paws" is authored to teach children and other such readers the virtues of acceptance and tolerance in a subtle and interesting way with the aim of making the world a better place for everyone.
It can be rightly argued that there is a steady depreciation in the value system across the globe. The seeming deficiency in the tolerance level and acceptability of others, regardless of individual differences has led to an increasing level of insecurity and violence worldwide. Unfortunately, the education system is not particularly addressing this issue. This is where Cody Clark is looking to change the narrative by "catching them young" in his latest work titled "Lucky Dogs: Shake Paws."
In the book, Cody tries to instill these values in children from a young age, with the hope that it becomes a part of them as they grow into adults and responsible members of the community. The story of the book is set in Dogwood, a relatively small town on the planet.
Mayor Ruby is the major character in the story, and just when he thought Dogwood was the quietest town on the planet; uproar of emotion from the residents of the town changed her perception. Wiley, the new snout in town created friction, and Mayor Ruby is charged with the responsibility of finding a solution to the issue. Mayor's effort to pull Dogwood back together leads to a series of events as narrated in the interesting read.
The 24-pager is illustrated by Kate Fallahee, with a captivating storyline that will have every reader stuck on till the very end.
The paperback version of "Lucky Dogs: Shake Paws" is currently available across several online platforms, including Barnes and Noble.
About Cody L Clark
Cody L Clark is a talented author that is poised with making the world a better place, using his literary skills. The writer recently released another masterpiece in "Lucky Dogs: Shake Paws," as he continues in his pursuit of changing the world with literature.
Media Contact
Contact Person: Cody L Clark
Email: Send Email
Country: United States
Website: https://m.barnesandnoble.com/w/lucky-dogs-cody-l-clark/1133615409?ean=9780578573755