Trey Connor to Release Sophomore Single "Fear"
Trey Connor will launch a digital release of his new single "Fear" on October 11, 2019.
A song about learning to live alongside personal demons, Trey Connor says Fear was an easy choice as lead single on his upcoming album. Sound bites from the song will begin appearing in the coming weeks on the artist's social media pages and the lyric video will accompany the single on October 11th. Fear will be followed by additional singles to be released prior to the 9-song album (more information and release date to be announced).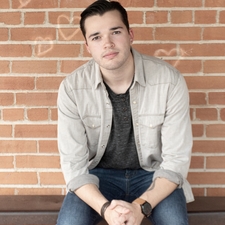 Searching for new musical horizons and a larger/more active music scene, the indie artist relocated to Austin, TX (1) year ago from his hometown of Hartland, MI. Fear kicks off the full-length album he has been working on since the move, while bouncing back and forth between studio locations in TX, MI and FL. Excited about this new material, Connor has now shifted attention toward assembling an ATX based band that will begin live performances prior to the album's release.
Trey Connor is a 22-year-old modern Indie artist with roots in rock music. Leading his former band of young teens (Bulletproof Snow) to the Detroit Music Awards, People's Choice Award in 2015, Trey was also invited to Universal Studios LA for casting finals week for Season 10 of "The Voice". One of the final 100 artists selected from 46,000 auditions, Trey did not appear on the show because the teams filled up before he had his opportunity to deliver his "BLIND AUDITION" for the celebrity coaches.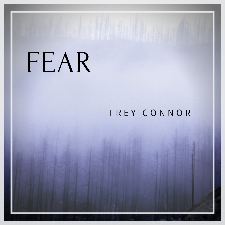 Connor's previous releases as a solo artist include his debut single "Hold On" (Nov. 2016) and related EP, "While Everything Is Now" (Dec. 2016).
Editor's note: High-resolution photos are available on request. Trey Connor is available for interviews.
Relevant web sites:
http://www.treyconnor.com
http://facebook.com/treyconnormusic
Media Contact
Company Name: 3000 Records
Contact Person: Terrance Schemansky
Email: [email protected]
Phone: (888) 463-4336
Address:P.O. Box 285
City: Fenton
State: MI
Country: United States
Website: http://www.treyconnor.com