Agatha releases her new single "Funk Me" featuring groovy beats and sensuous lyrics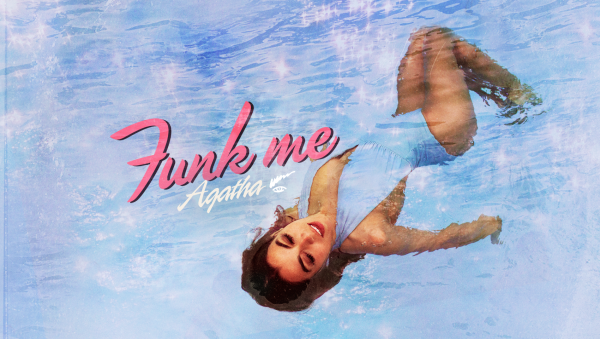 Agatha is an aspiring singer and actress who is steadily climbing the ladders of success in both singing and the acting industry. She has appeared in a scene in the popular Netflix show "Orange is the New Black" and HBO's "Show me a Hero". Apart from making her way through the Hollywood industry, she is also focusing on her singing career and she's got the voice for it. Her previously released songs "Loving Lullaby" and "Sunny Days" have thousands of views. She also released a Spanish song titled Cosquillita feat. Gustavo Laureano that remains her highest viewed song so far on YouTube. Inspired by the love and response received from the viewers, she has recently launched her new song "Funk me" on YouTube. The song already has over 60k views in just a few days and continues to gain popularity among the fans.
The song 'Funk me' features groovy beats with sensuous lyrics that set the mood into intense romanticism. This song is perfect to add a sexy touch to the car playlist or to be played into a nightclub. Her singing style reminds one of the artists like Lana Del Rey and Rihanna. She surely has the potential to reach on top in the music industry.
Agatha developed an interest in art at a very young age and started learning ballet and violin. As a child artist, she was requested for several videos of Latin artists like Luis Miguel and Kumbia Kings. Her father is also a part of the entertainment industry and works as a photographer and lighting technician for movies and concerts while her mother is a renowned producer of Latin America. Agatha grew up knowing many Latin artists such as Thalia, Marc Anthony, Gloria Estefan, Laura Pausini, Ricardo Arjona, and Carlos Ponce among others, which further inspired her to become a singer.
Listen to her new song 'Funk Me' on YouTube.
For more details contact, Toni Garcia at [email protected] or call: 7872466143

Media Contact
Company Name: G Media Inc
Contact Person: Press Executive
Email: Send Email
Country: United States
Website: www.facebook.com/gmediasolutions