Corona Virus Covid-19 international impacts on the economy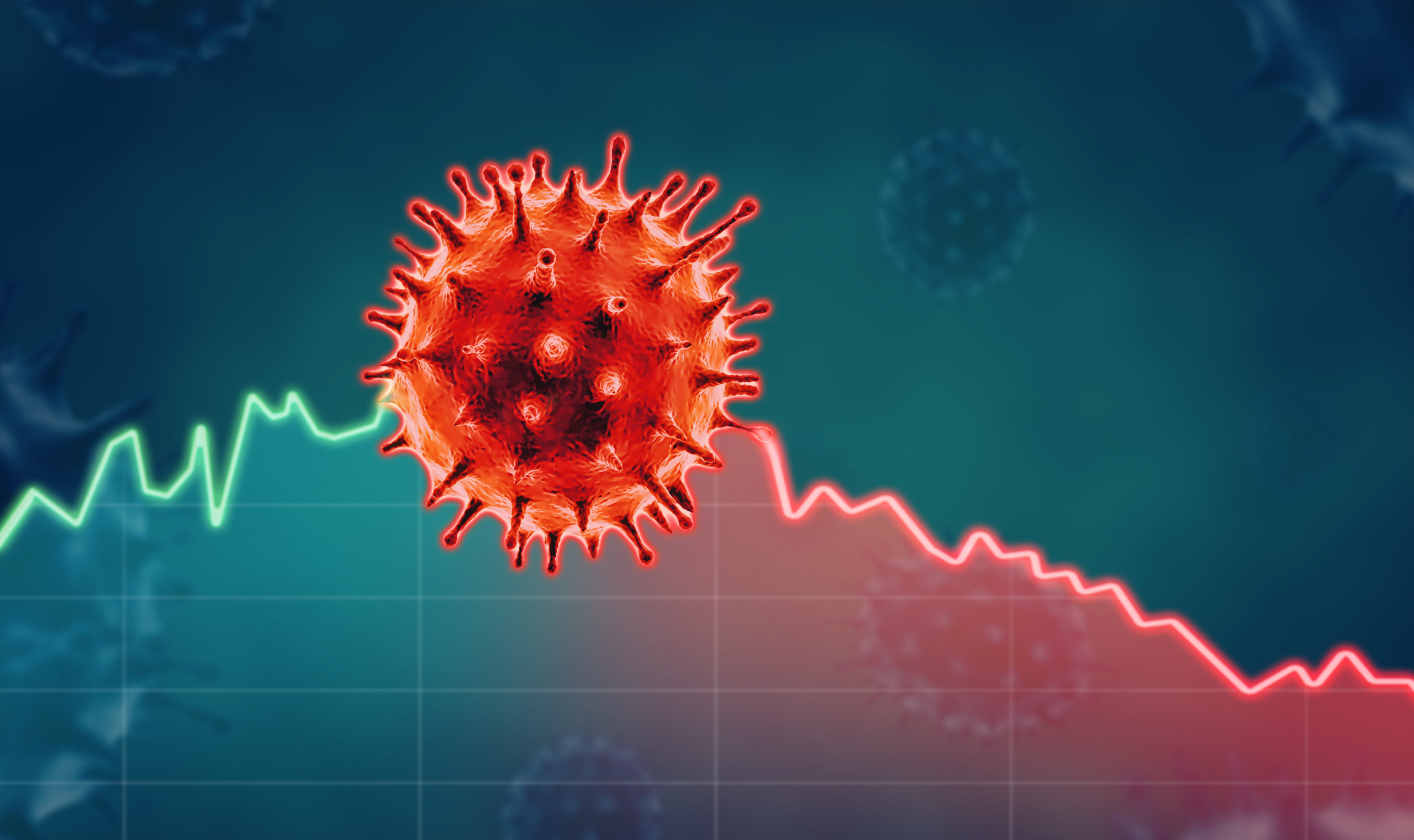 Novel Corona Virus is a group of viruses that has several strains that circulate among the animals. Recently a new strain of corona virus was identified in China at the end of 2019, which can affect humans as well. CoVID19 is a disease caused by SARS-CoV-2-virus. The death rate of this pandemic disease is less, but due to the contagious nature of the virus, it spreads quickly.
Due to Covid-19 international organizations declared every nation for complete lockdown and support social distancing. This resulted in huge economic loss and reduced GDP of every country. Manufacturing factories, oil refineries, iron and steel industries, automobile industries, etc. were closed during the lockdown, which eventually reduced the country's total gross income.
Before we look into the global impacts on the economy due to COVID-19, we must first need to know the causes of COVID-19 infection. A fishbone analysis was done to find out the root cause of COVID-19 disease. Since the vaccine cannot be prepared in the quickest time as it was difficult to decode the strain of the virus, the only possible solution was to restrict the people's interaction. Hence, the lockdown was announced internationally. It was decided that till the time vaccine was not prepared, people should stay at home and follow preventive measures to avoid the infection through direct contact.
Impact of COVID-19
Impact of COVID-19 on society: – The social firms or organization has a huge impact due to the lockdown. Social activities are restricted, which resulted in lesser income for social organizations. Those countries which depended on these social firms and organizations had a tremendous loss during this lockdown period. People were not allowed to move from one place to another, which resulted in less tourism, which is the primary source of revenue in any country.
Impact on International Market: – Factories, Industries, and IT firms were closed, which resulted in no circulation of money in the international market. The world economy had a massive recession in almost every sector, whether private or public sector companies.
The death rate of the densely populated areas increased: – The densely populated area where social distancing was not appropriately followed; it was seen that the death rate rose exponentially while the recovery rate was not that fast. The reason for this was because of less availability for the isolation center.

What are the symptoms of Covid-19?
The symptoms of the Covid-19 are the same as common flu or influenza. Patients suffer from Fever, Cough, and shortness of breathing, experience cold, have muscle pain, constant headache, sore throat, loss of taste, or smell. To identify whether the Novel Corona virus infects a person or not following four tests is considered to be the best as per WHO.
Swab test
Nasal aspirate test
The tracheal aspirate test
Sputum Test
The infected person should be kept away or isolated from the crowded place as the disease spreads from person to person through sneezing or coughing.
What shall we do to be safe from COVID-19?
Stay at home: – If we want to break this chain of spreading of COVID 19 infection, you must stay at home as soon as possible. Please don't go out unless it is essential. The rate of spreading can be decreased by social distancing and staying at home.
Go for a test to a nearby hospital for COVID-19 tests: – As soon as you suspect that you have any covid19 disease symptoms, you must reach the nearest hospital for the Swab test, nasal aspirate test, tracheal aspirate test, and Sputum Test. The reports of this test could confirm whether you are infected or not.
Seek help: – If you identify any symptoms or suspect that you might be infected by a coronavirus, immediately call for help. Local government has released toll-free numbers for assisting corona infected people. They are provided separate beds in isolation centers to keep them away from the rest of the city's population so that they do not spread the disease to anyone else.

What shall the government do to recover fast from COVID 19?
First of all, social awareness is essential. Proper guidelines and instructions should be circulated in the colony-level in society so that we can stop the continuity of the spreading of pandemic disease COVID -19.
Secondly, they should prepare a greater number of isolation centers for isolating the new cases of COVID 19 from the rest of the population. For quick testing, we should also have a mobile van.
Thirdly only transportation of goods and services should be allowed from one state to another. People should not be allowed to travel by train or railway.
Fourthly strict actions should be taken for someone who spreads wrong information about the coronavirus.
Lastly, follow the instructions and advise of world health organizations as this can reduce the impact of the COVID 19 drastically if followed at the right time.
It is seen that countries that depended on tourism for the primary source of revenue will have a considerable impact. Tourism in these countries should be banned until the proper vaccination is made for the coronavirus.
Social distancing is the best solution at the moment. However, we cannot restrict economic activities during the lockdown period. Work from home should be allowed in major IT companies. This could save the jobs of many people working in these IT sectors. Unskilled laborers should be trained to develop new skills to increase productivity when the industry opens after lockdown.
Sanitizer making companies should be provided business grants or business loans as it is found that sanitizers can protect us from COVID 19 infections. People should be encouraged to support needy people who cannot earn money due to lockdown. It is seen that people whose immunity power is less is more susceptible to developing this disease. Schools and colleges are closed, but online classes should be arranged for every student.
Media Contact
Company Name: Dailybnteam
Contact Person: Annajay
Email: Send Email
Phone: +923057765565
Address:Green Town
City: Faisalabad
State: Punjab
Country: Pakistan
Website: http://dailybn.com