"Jacobus: A Eunuch's Faith: Book 1: The Apprentice" Reveals a Cruel, Yet Tolerant Phase of Roman History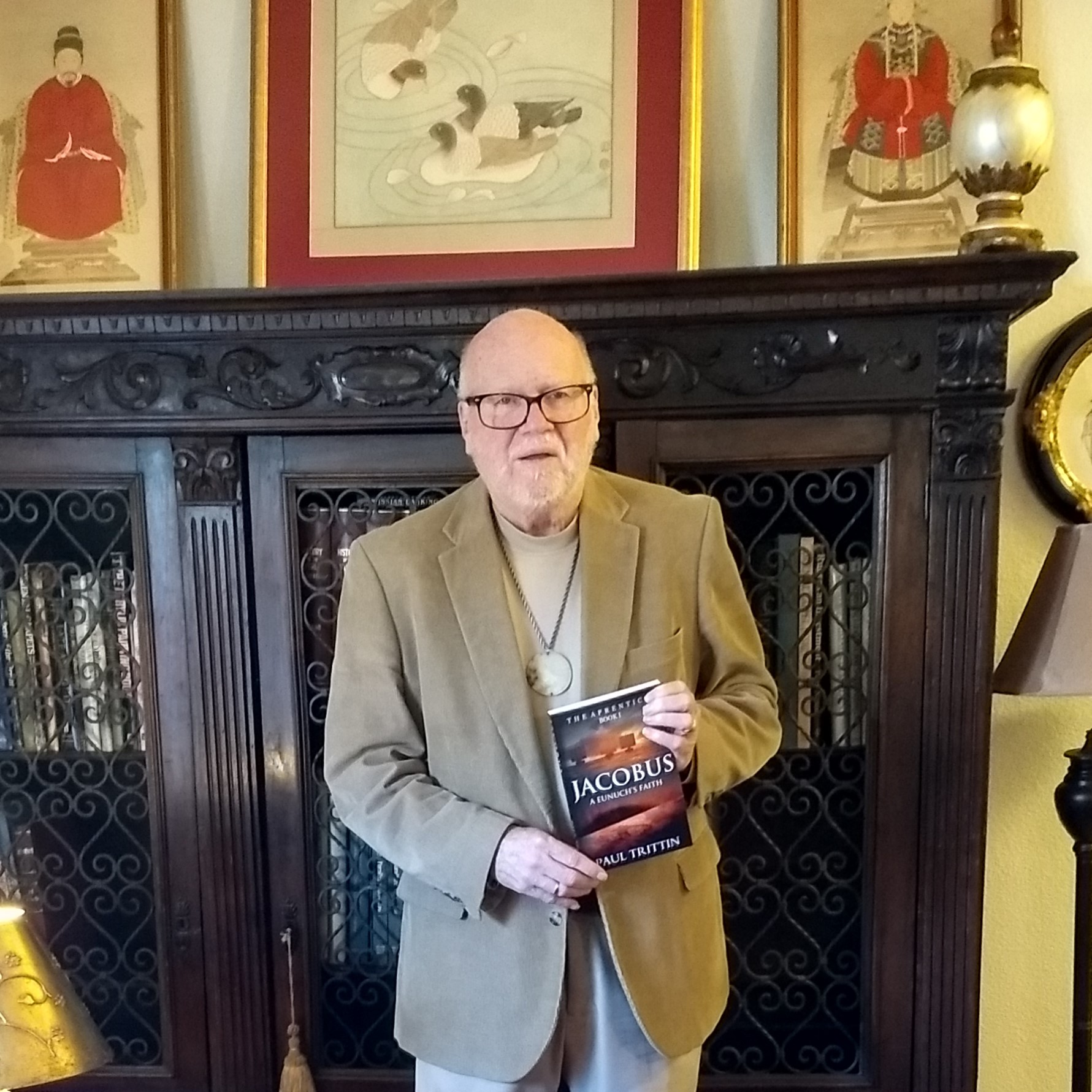 July 21, 2020 – How painful can understanding history be? Paul Trittin, in his trilogy, Jacobus: A Eunuch's Faith: Book 1: The Apprentice" reveals many sad and tragic stories from the first century AD of the Roman world, all seen through the eyes of a wealthy, 14-year-old "Jewish" young man working on one of his family's trading ships. He discovers a brutal world of slavery and sexual exploitation, set against a world of compelling expressions of love and compassion.
"Jacobus" is a riveting tale in which history is still comfortable with same-sex relations inside most monotheistic communities, and where secular laws were tolerant in their first-century world. A true love story, set in a harsh male-dominated world, the narrative is sprinkled with cruel child sex slavery, murders at sea, and the joy of discovering unexpected love, all in the midst of the awakening of a new faith.
"My audience includes adventurous readers and faith-based individuals seeking a greater understanding of first-century values prevalent throughout that time in the Mediterranean world. It is also directed towards people who find the roots of their contemporary value system, in conflict with the Judeo-Roman norms. Many will struggle with how to reconcile their contemporary traditions with those prevalent within the first century," says Paul Trittin.
"Jacobus" isn't just about the cruel realities of a specific period of history that some readers will find shocking. The story also brings to fore the beauty of love and compassion among a changing community and ultimately with the love of God himself.
In a historical context, the story reveals the terrors of life in an age when 24-28% of the male population consisted of slaves. As property, they were without access to female partners through the Roman period. It was common for young slave boys in many diverse cultures to be brought up by their dominant and masculine "heterosexual" masters to satisfy their sexual need for tenderness. This convenience released their wives of unwanted children.
"Jacobus" derives a relevance for today by walking us into a time of conflicts of faith as well as communities in division because of the acceptance of same-sex relationships. "Jacobus" challenges us to permit people in both camps to reevaluate the validity of the "others" convictions.
Other books in this series are, "Jacobus: A Eunuch's Faith: Book 2: India Connection" and the upcoming book, "Jacobus: A Eunuch's Faith: Book 3: The Patriarch.
"Jacobus: A Eunuch's Faith: Book 1: The Apprentice" by Paul Trittin is available from Amazon.
Media Contact
Company Name: Global Summit House
Contact Person: Anna Reid
Email: Send Email
Country: United States
Website: https://www.amazon.com/Jacobus-Eunuchs-Faith-Book-Apprentice-ebook/dp/B07RG849JH