British content-creator Julian and Japanese-born entrepreneur Yasu explore trending topics in their fun new podcast "This Week in Japan"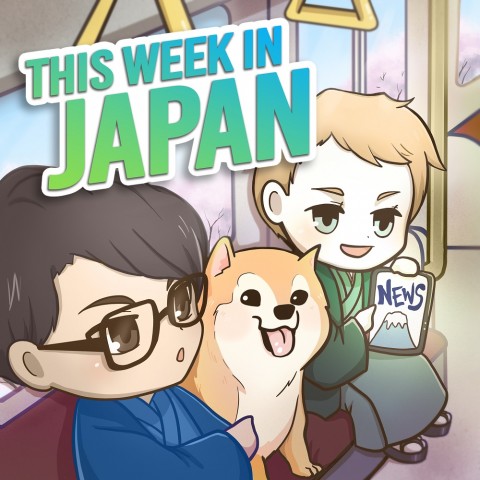 If you are someone who is living in Japan, or are fascinated by the beautiful and high-tech country that Japan is and want to know more about it, then "This Week in Japan" is the podcast for you. This podcast will provide you with all the latest happenings in Japan, with an in-depth discussion, so that you don't miss out on any current news. "This Week in Japan" is sponsored by Ryu Tokyo, a media-based in Tokyo, which works to deliver unique, exciting news to the rest of the worldwide.
Hosted by a Tokyo-based British content-creator Julian, and Japanese-born entrepreneur Yasu, "This Week in Japan" is an informative and fun podcast that excitingly presents the latest news. There are a total of 15 episodes to this podcast for now, with the first episode being released on April 17, 2020. In the first episode, the hosts discuss the state of emergency declared in Japan due to the outbreak of coronavirus. Right from the first episode, this podcast is bringing the most important news for its listeners that needs utmost acknowledgment.
In the episode aired on May 16, 2020, Julian and Yasu talks about the lifting of the State Emergency in 39 prefectures in Japan, an Olympic athlete working as an Uber Eats Driver, Japan's longest-running anime on hold, and many other current topics. "This Week in Japan" is your one-stop destination for all the current news that made it to the headlines in Japan within the entire week.
Julian and Yasu keep the podcast lively and energetic while making sure that the focus doesn't shift from the theme of the podcast of delivering the latest news. The information provided on "This Week in Japan" is a hundred percent authentic and verified from the sources. The hosts don't beat around the bush and present the news to the listeners that are important and worth their time.
The latest episode of "This Week in Japan" was aired on July 18, 2020, and topics discussed in this episode include, 17-year old Shogi (Japanese Chess) master is born, the biggest host club in Tokyo shutting down, the former emperor of Japan discovers a new species, and Tokyo schools ban undercut hairstyle.
If you are running out of time, but also want to catch up on the latest updates, plug in your earphones, and tune in to "This Week in Japan" while you travel to work or college, and get all the latest news just within 40 minutes! If you plan on listening to just one podcast to stay updated on Japan, make sure it is this one.
Listen to the podcast "This Week in Japan" now on Apple Podcasts, Spotify, or Google Podcast.
Media Contact
Company Name: Mind Architect Inc.
Contact Person: Yasuharu (Yasu) Matsuno
Email: Send Email
Phone: +81-80-2087-3815
Country: Japan
Website: ryutokyo.com