Charlie Wes Harris' "Neeka and the Squirrel Highway" is a Peek Into Common Human Fears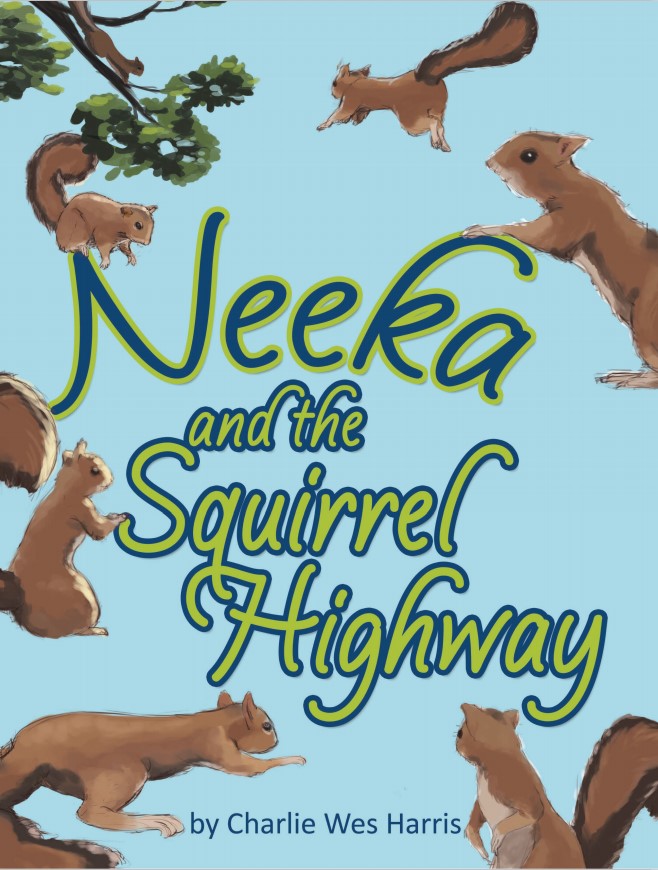 July 22, 2020 – Charlie Wes Harris' "Neeka and the Squirrel Highway" is a light story for children with a hidden message. The book is basically a story about a bored little girl, Neeka, who is seeking friendship and finds it in a squirrel that happened to wander into her house. The story deals with how she makes friends with a creature that seems to reciprocate her own emotions of loneliness.
"Neeka" has an important message, which is how one can overcome one's fears. The book tries to analyze the emotions precipitated by fear in a very light manner. Neeka, who is fascinated by squirrels, gets terrified when she comes face-to-face with it. On the other hand, the animal, too, is as much scared of her. The author tries to convey to his readers that fears are not external, they are very much internal, and we have the power to control and even convert them into beautiful emotions.
In the story, we see Neeka contemplating how the squirrel must be feeling because it is terrified of her and feels trapped in the house. She also finds out that she is not afraid of the animal in the open, but is terrified when she is confined with it in a room. The author thus conveys the different psychologies of fear, how it varies in its intensity and quality depending upon the situation one finds oneself in.
Charlie Wes Harris, who has been an academic and a government official during his career, focuses on fear and getting over it at any point in our lives. He also tries to convey the fact that fear generates more fear, and that unless we are brave enough to confront our concerns, fear tends to grow.
"Neeka and the Squirrel Highway" is based on a true event and reflects natural reactions to fear in young children and adults. It is an inventive and enjoyable story, offering an amusing reaction to a startling occurrence, that will certainly appeal to young readers. Apart from its message, the book will also encourage children to read more and instill the habit of reading.
For more information, please visit: https://www.charliewesharris.com/

Media Contact
Company Name: Global Summit House
Contact Person: Anna Reid
Email: Send Email
Country: United States
Website: https://www.charliewesharris.com/