The Travel Planners Presented New Normal Holiday Package Focusing On Nature, Healthy Living To Unwind The Lockdown Stress
The world at large are faced with a major health crisis following the outbreak of COVID19. The most common emotion by all was fear that makes people anxious, scared, and do things what society considers abnormal and inappropriate. People are looking for a vacation with combination of healthcare and leisure which are purely nature based.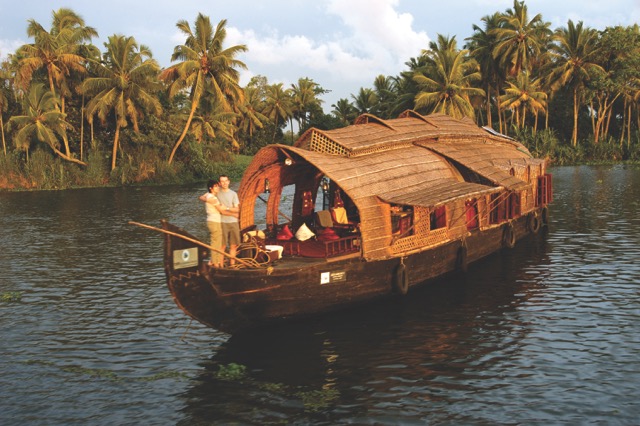 Mankind has always been natural traveller. From groups of early hunters and gatherers looking to find a homeland, to tribal migrations forced by economic or political pressures to explorers striking out into the unknown. It is in our nature. It is in our DNA. Covid-19 has had some unexpected effects on many people. As well as the isolation and the lack of community contact, for many, staying in one place for too long has added another level of anxiety. Wanderlust needs to be feed. Also restrictions on travel, even local travel has reminded us that we thrive on contact with the natural world, green spaces and places not made by human hands. Modern society might have flourished in cities and urban surroundings cut off from the land around it, but it still calls to us.
And now that the world is slowly opening up once more, as travel becomes a welcome possibility again, people are considering where they should go for their first post lockdown adventure. And if the lockdown has taught us that habits are worth breaking and that we should be more adventurous, perhaps it is also time to consider new destinations too, new adventures to take. The perfect place would be one which connects us to the natural world, whose scenic breadth is a stark contrast to the cramped existence we have recently been experiencing, a place where leisure and healthy living are tantamount, a place like nothing else we have experienced. The perfect place is Kerala.
This southern Indian state is, for good reason, known as God's Own Country, the birth place of yoga, and home of Ayurveda, seeped in ancient wisdom and traditions, a place where the power of nature and the food it gives us has always been known, a place about as close to nature as it is possible to get in the modern world.
Kerala is like visiting another world, a world like our own but also not. Not so much a step into the past, more a step into a parallel world, one which has been allowed to evolve along more natural lines. It is also a place of breath taking beauty. It is famous for its network of canals and waterways but also of hillside tea plantations, tumbling waterfalls, spice plantations, culture and beaches, healthy living and ancient restorative practices.
Kerala tour packages offer the perfect way of exploring this friendly paradise via informative local guides. They will reveal the region to you in a way that only comes with a deep local knowledge. You will be shown the extremes of the place, its gentle waterways and its green hills, its ancient history and more recent colonial influences, and at the heart of it all is the ancient health practices and energising foods, and reconnection with the natural world through Ayurveda Packages.
As the perfect antidote to months of enforced isolation, urban crowding and anxiety, Kerala is the natural answer. In fact Kerala is the only answer.
Media Contact
Company Name: The Travel Planners
Contact Person: Anish Kumar P.K
Email: Send Email
Phone: +91 471 2508951
Address:36/1866, New Grdens
City: Trivandrum
State: Kerala
Country: India
Website: https://www.keralatourpackages.com/