Emerging artist Kid Owl releases the melodious and meaningful song "PTSD" about the struggles of his life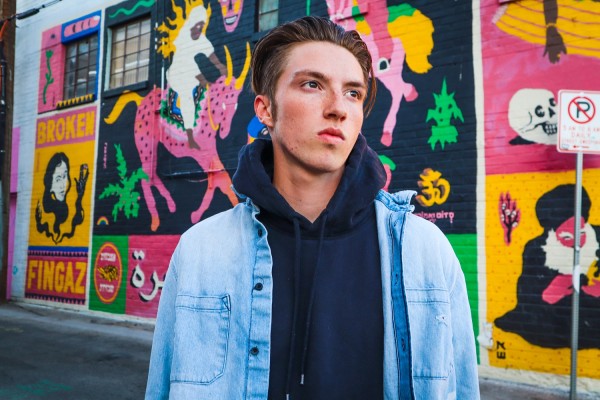 Born out of Reno, Nevada, Kid Owl is a talented emerging artist who started taking music seriously, only in recent years. Having watched his parents play music by Eminem and Lil Wayne, Kid Owl became accustomed to music from an early age of 4 years. But it wasn't until the demise of his inspiration, the late rapper XXXTENTACION that he started taking music more seriously, to take his legacy forward. He lives by the goal to hear a million people screaming his songs one day. With his passion and dedication, he is rapidly paving his way through the industry.
After the success of his album "Scared of Time", dropped on March 2020, which has crossed over thousands of streams of leading music platforms, Kid Owl is now aiming to achieve more success with his latest release "PTSD". The single "PTSD" was recently released on July 24, 2020, and has created a buzz among the listeners since the first day. Coming out of his shell and telling about the struggles he had to face in his life with abusive parents while growing up, Kid Owl's latest track will connect with a large section of audience who have been in the same place at some point of time. It is a meaningful track that brings people face to face with the harsh reality of life. "PTSD" is a song with a thousand emotions, which will hit straight to the hearts of the listeners.
Telling about his musical journey so far, Kid Owl says, "I started taking music seriously in 2017. I bought and installed a full studio in my closet. I dropped my first album "Scared of Time", which racked in hundreds of thousands of streams, and began being noticed by a few important people in the industry. I have a collaboration/feature with 10k.Caash, the creator of the "Woah" a very popular dance. I have had a few record deals, one of which is Alamo records, who contacted me through an A&R. I am managed under Alamo as of now. I hopefully will be managed under "BornLeaders" or "Scooter Braun" someday."
Kid Owl likes to describe his music style as sing rap, or melodic rap. Even though he is a rapper, he takes great pride in melody. Kid Owl doesn't want to box his music style in any particular genre; instead, he wants to master all music genres one day. His dedication and hard work have led him to the place where he is today, loved, and appreciated by all his fans.
He thanks his fans for being supportive and urges them to stay tuned for his upcoming projects.
Listen to the single "PTSD" by Kid Owl now on all major musical platforms through this LINK.
Instagram: @kidd.owl
Media Contact
Company Name: KID OWL LLC
Contact Person: Kid Owl
Email: Send Email
Country: United States
Website: g.co/kgs/3wrN21