Talented Reggae Artist, Chezidek, releases his much-anticipated album – "Hello Africa"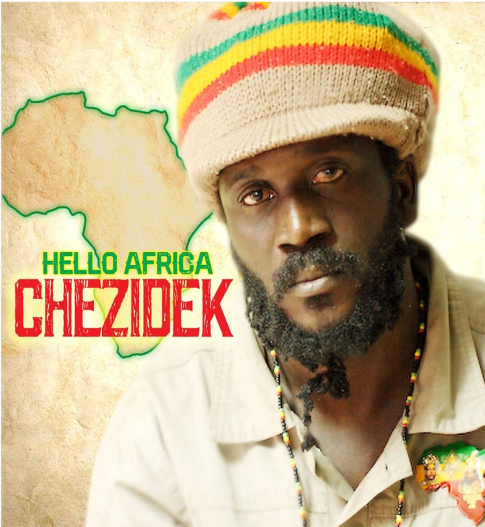 Multifaceted entertainer, Chezidek, announces the launch of his new album titled "Hello Africa," a 13-tracker that chronicles contemporary issues
"Hello Africa" is the latest project from the talented reggae recording artist, Chezidek, as he looks to take lovers of good music and reggae fans on a journey detailing contemporary issues across the globe. Chezidek already created a strong buzz with the release of two hit singles, "Because I Am Black" and "March," which left the entertainment world longing for more from the act.
"This vibes of this album can be compared to something from an artiste like Burning Spear. It is a project between my own label, Cheziberry Records and Tads Records, and we haffi give thanks for Tads, who I have done a lot of good work with throughout the years. Hello Africa is a protest album. It contains message songs and hymns that will be useful and necessary along the journey because music motivates and inspires," Chezidek explained.
Described as an activist or militant, Chezidek aims to use his voice for conversations on real-life issues. While some of his songs are inspired by his encounters, others are observations of today's events.
"Hello Africa," which will be officially released on July 24, is reminiscent of a novel, as the album contains 13 noteworthy tracks, each telling a musical ode tapping into social issues presented with an authentic reggae pulse. "The album is like a book and each song is like a chapter." – Chezidek.
With an already impressive growing discography, "Hello Africa" is Chezidek's second release with Tad's Records. The album is produced by Chezidek, with Tad A. Dawkins and Tad A. Dawkins Jr. as the executive producers. "This was the perfect time for the album, seeing what is going on over the world. The love for the motherland inspired the name of the Album, but truly these stories could take place in the Caribbean, USA, and many other places."
Some songs on the "Hello Africa" album include "Jah Protect I Life," "Freedom," "No Guns," and "Unite."
"Hello Africa" is currently available across several digital platforms. For more information about the album and to pre-order, please visit – http://smarturl.it/helloafrica.
Media Contact
Company Name: Destine Media
Contact Person: Ronnie Tomlinson
Email: Send Email
Phone: 3474978874
Country: United States
Website: http://smarturl.it/helloafrica