True Meaning of 'Success' from the Eyes of… an Investment Specialist?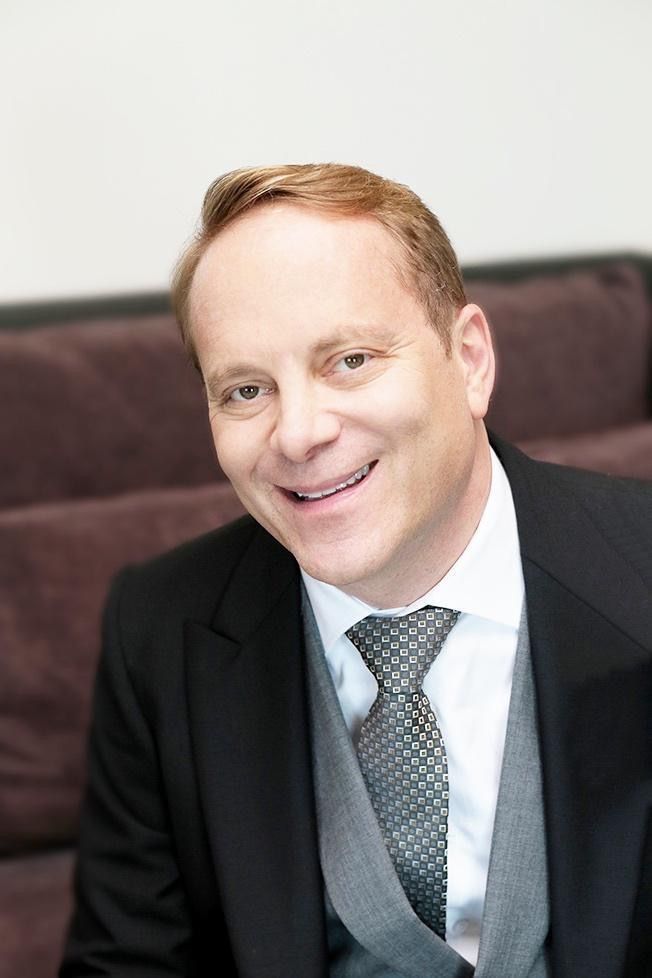 Tap into his personal journey and response, that's not what you'd expect! People are constantly in search of 'Success' in many forms. Generally, people perceive Success as measured by their career, wealth, and/or material possessions. Take a closer look at the journey of a former Top Research Analyst on Wall Street, currently Investment Specialist, and how the meaning of 'Success' took an unexpected turn along the way.
What is your current profession and role?
I am currently the Executive Director of Wimmer Family Office based in London that focuses on investments in real estate, metals and mining, alternative energy, and natural resources.
How would you measure 'Success'?
"Success is determined by the individual." I love the phrase as it can mean different things to different people. For some individuals, success is defined by financial achievement and for others personal achievement.
• For a Rock Star, success is fame and fortune.
• For an athlete, success is winning above all else.
• For someone with a critical illness, success is surviving.
• For a mom, success is raising her children to be happy.
For me, the meaning of success has changed through the years. For most of my childhood and adult life, success was measured by monetary achievement alone. However, following a decade of financial and personal challenges, in recent years, I define success in terms of family and health while financial status has become less important. Indeed, I am a husband, son, and a dad to 3 amazing sons and 3 wonderful daughters.
How did your journey through life affect your perception of 'Success'?
I had a relatively happy childhood. After college, the first 15 years of my professional career from 1989-2004 started off with a bang, as I worked at some of the most prestigious firms on Wall Street, advancing into senior management roles. I was making more and more money each year. I was ranked as one of the top research analysts in the world, and I became somewhat of a media personality in both print and on TV. This led to a significant feeling of confidence and respect from peers, friends and family. During this time, I also married and had 3 amazing sons. However, the next 15 years were full of massive challenges and disappointments in my career and personal life. Indeed, beginning in 2004, my bonuses at Bank of America were cut in half, and I started to perceive that top management did not value me and possibly the overall research business in general.
Research was more and more being viewed as a cost across Wall Street and not a revenue producer. The advent of the internet combined with increased regulatory scrutiny created a major disruptive force across Wall Street, and these structural changes would significantly impact my future career prospects as well as thousands of others. For the next decade, I tried to reposition myself by switching firms every couple of years in the search for success and financial stability — in many cases failing time and time again. During this period, I went through a difficult divorce with lasting impacts on myself, my sons, and my parents. However, despite the significant emotional and financial stress, I never gave up. For some reason, I had an inner strength and determination that made me persevere, despite the formidable challenges. I reinvented myself and my career many times over the years, found personal happiness, remarried, had 3 beautiful daughters, and finally on the path to success.
My six children are my true joys in life! Nevertheless, now with 6 children, I needed to find a more secure career. The problem was that the structural changes impacting Wall Street meant that Research and Sales jobs no longer existed! Thus, I was forced to reinvent myself again, this time as an Investment Banker, and I took a job at Oberon Securities. Nevertheless, as this was an all-commission job, I needed to take on consulting roles.
What was a major turning point in your career?
In the spring of 2018, I took a six-month job selling golf membership interests to a Private Club called The Boars Club. However, within a few months this was not viable and I got into a legal battle with the founder. When Oberon found out that I was working two jobs, they terminated me and reported me to FINRA in October 2018. After 9 months of incredible stress and large legal bills, I finally settled with FINNRA in August 2019 — including a suspension from the securities industry for 9 months and a small fine.
The punishment did not fit the crime – working several jobs to support my growing family. But there is a bright spot, during the autumn of 2018, I reinvented myself again into a quasi specialist in litigation funding and was offered a consulting role at Harbour
Litigation Funding, the leading UK litigation finance company. I was also offered a full- time role at Wimmer Family Office to source and fund large investment banking deals.
Around the same time. one of the largest private equity firms in the world took notice of my work at Harbour and offered me a role working with them as a consultant. My career prospects finally look bright again! I have a massive pipeline of deals, which could be life changing. I am also a regular speaker at family office and private debt conferences in London and New York on real estate investing. I am also a guest speaker at large conferences on ESG, impact investing, diversity and inclusion.
What's the best advice would you give to yourself if you were just starting out in your career?
"Find a career that you are passionate about, excited to wake up to, and one that you love." It truly is the way in which you will never 'work' a day in your life. Also, you must work hard and establish a network of mentors and relationships.
Who are some of the important people who have influenced your life over the years?
• My wife
• My dad
• My children
• My mother
How can people learn more and connect with you online?
• www.PeterPlaut.com
• LinkedIn: https://www.linkedin.com/in/peterplaut/
• Twitter: https://twitter.com/peter_plaut
• Instagram: https://www.instagram.com/peterplaut/
• Facebook: https://www.facebook.com/PeterGPlaut
Media Contact
Company Name: ICT
Contact Person: Holly Davidson
Email: Send Email
Phone: 760 809 9390
City: Los Angeles
Country: United States
Website: www.iconnectyou.today