Atlanta Book Hitmaker, Min. Nakita Davis captivates Global Audiences with The 2020 Q.U.E.E.N Xperience Summit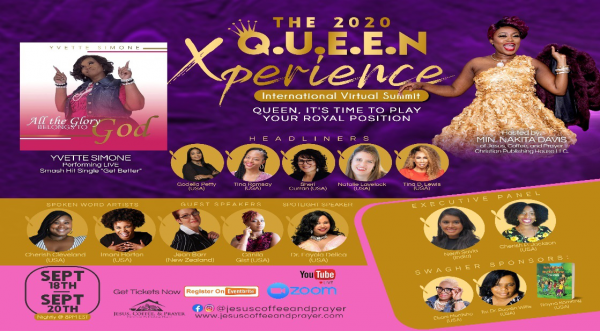 CEO & Founder of Jesus, Coffee, and Prayer Christian Publishing House LLC., Min. Nakita Davis has successfully hosted another life-changing, transformative Women's Empowerment event: The 2020 Q.U.E.E.N Xperience Summit.
This flawless global international virtual summit pulled off amidst the Covid-19 pandemic wouldn't be possible without Min. Nakita's incredible team and esteemed growing tribe of Queens around the world.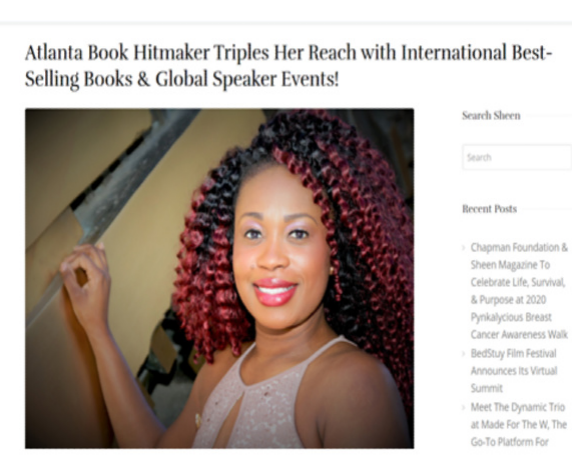 Not forgetting the visionary behind the event; none other than Min. Nakita Davis, affectionately known as the Publisher of Purpose and Atlanta Book Hitmaker by SHEEN magazine audience. (Interview by Celebrity Journalists Jenelle Harris)
For 3 Epic nights, verified audiences from South Africa, Canada, New Zealand, India, and all over the USA; witnessed life-changing testimonies and tangible tips and techniques from Industry leaders, Headliners, Guest speakers, Executive panelists, and spoken word artists in September.
Event headliners included: Tina D. Lewis of Royalty Coaching. As a multiple-6 figure earner, Tina gave a fiery talk to prompt Women to take action NOW.
Sheri Curran of Curran Bookkeeping; shared her personal journey to financial freedom and how she now serves other business owners through her prestigious bookkeeping services. Tina Ramsay boldly and authentically encouraged Women leaders to walk out their purpose. She shared her life-altering experience that has played a pivotal role in her purpose and success today! As the CEO of Heal the Honeypot, Tina now shares her testimony to global audiences worldwide.
Natalie Lavelock, CEO of Natalie Lavelock Coaching and Consulting, rounded up the LIVE headliners and provided tangible tips and insight for Queens to level-up in this season with her team's assistance. She is one to watch.
In a behind the scenes look; headliner: Godella Petty of the Family First Tv channel walked Queens through her journey, her pain, and childhood in the hopes to encourage them to SOAR, just like her; now she is an International Best-Selling Author and Tv host.
Highly esteemed guest speakers included Jean Barr: CEO of TOP Achievers Sales Training, and Canila Gist: CEO of Your Story Matters LLC.
Entertainment included two beautiful Spoken Word Artists: Imani Horton and Cherish Cleveland.
The 3 Nights would not have been complete without the Musical genius and inspirational voice of Peoples Choice Award-winner & Billboard chart-topper: Yvette Simone, singing her hit songs: Won't He Do It & Get Better.
Music available on all digital outlets: https://www.yvettesimone.org/music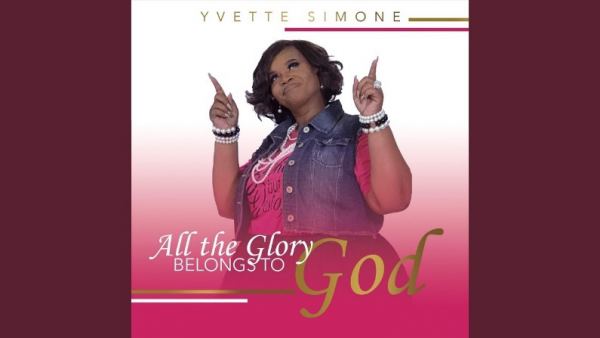 This transformative event ended with esteemed executive panelists: Cherish Jackson, CEO of Orange Daisies, LLC. & Confidence and Success Coach: Neetie Savla answering questions, providing encouragement, and wisdom to audience members.
Min. Nakita Davis provides a warm and loving shout-out to her event SWAGHer Sponsors:
Eboni Montsho of Eboni Montsho Ignites and Coauthor – Women Win: Against All Odds; Ev. Dr. Rosalind Willis-Coauthor of Blueprints From Heaven and Tribe Out Of Domestic Violence; and Rayna Komeng – Children's author of Harry McHairy and the Big Blue Monster.
Media Contact
Company Name: Jesus, Coffee, and Prayer Christian Publishing House LLC
Contact Person: Min. Nakita Davis
Email: Send Email
Phone: (1) 833.333.0733
Country: United States
Website: www.jesuscoffeeandprayer.com