L.A. Criminal Attorney Ronda Dixon Publishes DUI Defense Book for Californians Stopped or Arrested on Suspicion of DUI Offenses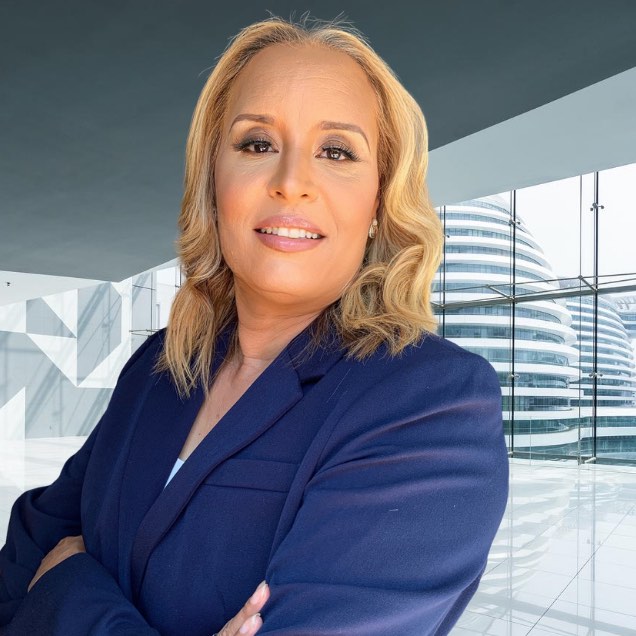 Los Angeles Criminal Attorney Ronda Dixon releases the DUI Defence book via Dixon Justice Center, which helps California residents protect their rights when they are stopped or arrested by the police on suspicion of Driving Under the Influence of alcohol or drugs.
For full details visit www.DixonJusticeCenter.com.
Attorney Ronda Dixon began her law career in the Appellate Division of the Los Angeles County District Attorney's office. Now, as a leading Los Angeles criminal attorney she works with defendants to ensure their rights are protected as she represents them in court.
Dixon's insight into how cases are investigated and prosecuted, and her experience supporting the accused before, during, and after the arrest, compelled her to publish the "DUI Defense" primer for California residents. It's a must-read resource filled with practical advice on how Californians can protect their rights both during DUI stops and after arrest on a DUI charge.
Dixon says, "In my work with the DA, and my time as a criminal attorney, I saw how often clients misunderstood and mishandled traffic stops and ended up charged and arrested with a DUI even when they were completely sober. A routine traffic stop or sobriety checkpoint can turn into thousands of dollars of legal fees and expenses even if a driver has done nothing wrong."
She goes on to say, "Everyone needs to know how and why to refuse a routine vehicle search even when they know the search will probably occur anyway. They need to know how to decline to answer questions, maintain their cool when being interrogated, and deal with arrest if it becomes unavoidable. They need to know what to do with their car, how to let officers know about child care issues, and when to ask for a lawyer. Mastering these survival skills ensures that their lawyer can defend them in court and help minimize the time, trauma, and cost of a traffic stop gone bad."
She concludes by saying, "It is particularly important for African Americans to understand their legal rights. Recent statistics from eight large law enforcement agencies in the state reveal. Black people in California are stopped by police officers much more frequently than other racial groups and police are more likely to use force against them. They are significantly more likely to be arrested and charged as well."
Those interested in reading the DUI Defense guide, or who want the resource to share with family and friends, can download the ebook free at http://www.dixonjusticecenter.com/download-the-dui-defense-book/.
To learn more about Ronda Dixon and the Dixon Justice Center visit DixonJusticeCenter.com.
Disclaimer:
The information provided in this release does not, and is not intended to, constitute legal advice. All information, content, and materials are for general informational purposes only. Only your individual attorney can provide assurances that the information contained herein – and your interpretation of it – is applicable or appropriate to your particular situation. Information on this website may not constitute the most up-to-date legal or other information. No reader should act or refrain from acting based on information on this site without first seeking legal advice from counsel in the relevant jurisdiction. All liability concerning actions taken or not taken based on the contents of this release are hereby expressly disclaimed. The content on this posting is provided "as is;" no representations are made that the content is error-free.
About Ronda Dixon and the Dixon Justice Center
Ronda Dixon has been fighting for justice for 30 years. She began her law career in the Appellate Division of the Los Angeles County District Attorney's office. Active in the community, she founded a nonprofit organization to help people with Substance Abuse problems recover. She participated in the rehabilitation of hundreds of people with drug, alcohol, domestic violence, and child abuse problems. In 2009 Ronda was recognized as Woman of The Year for her work in the community. She recently founded the SoLA – South Los Angeles Justice Center to help people on a pro-Bono or sliding scale fee basis. Ronda and her diverse team of legal advisers, co-counsels, and testifying experts deliver the best possible representation for you and your case. She will help you navigate the legal system to get the best outcome for your case with compassion and tenacity.
For a free case evaluation of new or ongoing criminal cases, call 1-877-384-5239 or visit www.DixonJusticeCenter.com.
Media Contact
Company Name: Dixon Justice Center
Contact Person: Ronda Dixon
Email: Send Email
Phone: 1-877-384-5239
Address:2132 W. Temple Street
City: Los Angeles
State: CA 90026
Country: United States
Website: http://www.dixonjusticecenter.com