What is "the blessed life" as Jesus Defined it? Author of Walking with the Beatitudes Offers Important Insights.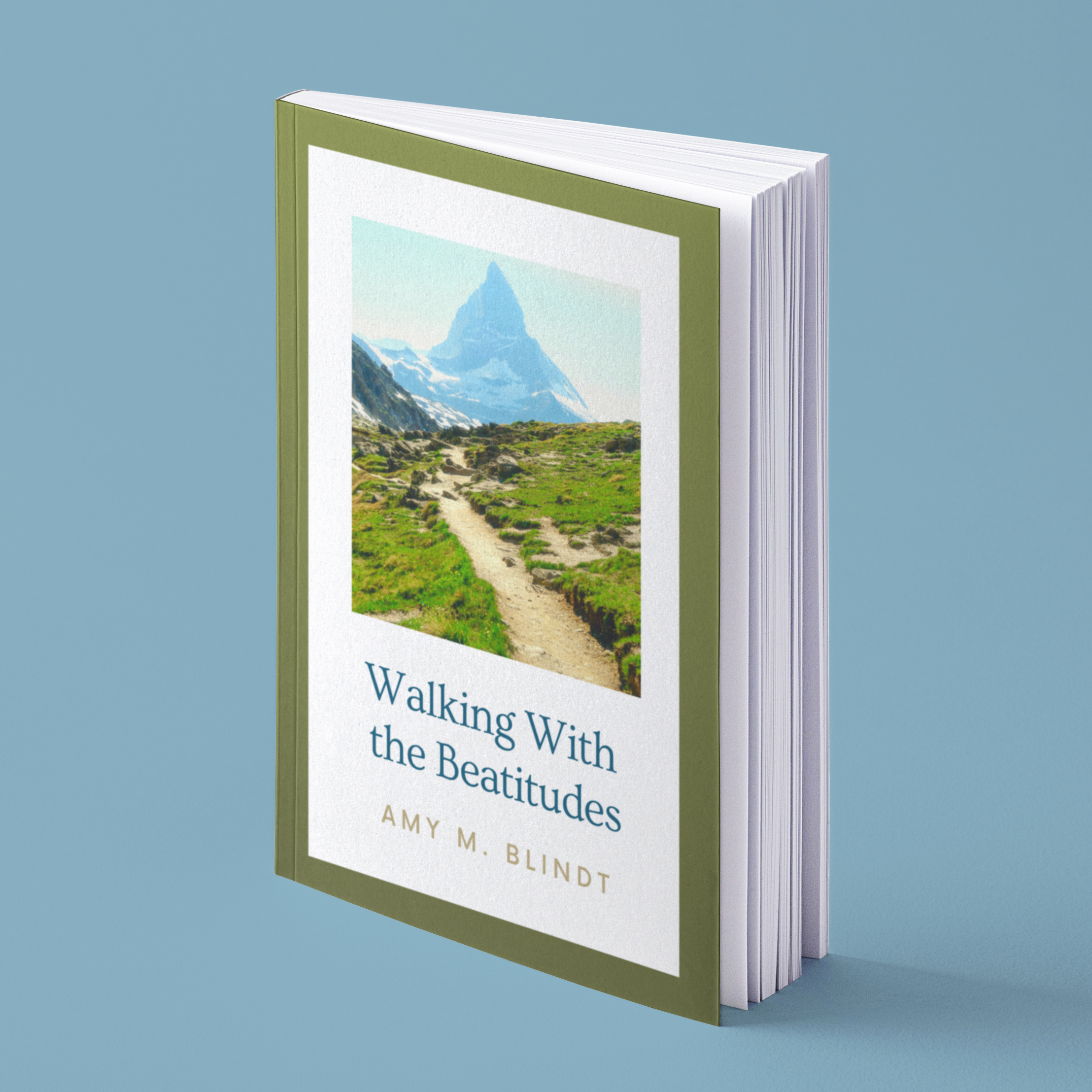 Kharis Publishing today announces the release of "Walking with the Beatitudes" (ISBN: 978-1637461020) by Amy M. Blindt, a meaningful journey toward deeper understanding and embodiment of "the blessed life" as Jesus defined it.
CHICAGO, Ill. – We all want to be blessed, but what does that mean? Jesus explained blessedness in the introduction to the Sermon on the Mount, but His meaning of blessedness is full of surprises! Somehow, these familiar Beatitudes have been memorized, recited, and then largely ignored. Join teacher and ministry leader Amy Blindt as she walks through each of the verses in Matthew 5:3-10 to help readers recognize the importance of each surprising state of blessedness and then apply it. She defines each Beatitude, examines a biblical example, coaches readers through potential stumbling blocks, and then explores a historical or modern individual who exemplifies each Beatitude. Through specific challenges, readers will be inspired towards spiritual growth related to each unique promise.
According to Andre Riendeau, Lead Pastor at Wintonbury Church, Bloomfield, CT, "I found Amy's book to be challenging and comforting at the same time. Challenging in that I'm reminded just how far I have to go in my journey to become like Jesus; comforting in that Amy provides sound insight and practical steps for making progress in that endeavor! Thanks Amy for shedding helpful light and providing powerful depth to these simple, yet penetratingly profound statements from the lips of Jesus!"
Walking with the Beatitudes is published by Kharis Publishing and is now available wherever books are sold, including Amazon: https://www.amazon.com//dp/163746102X/. Retailers and other agencies may order copies from Ingram Content Group or through the publisher (ISBN: 978-1637461020): https://kharispublishing.com/kp/product/walking-with-the-beatitudes/
As a wife, homeschool mom to four boys, and a women's ministry leader, Amy knows what a struggle it can be to find time to study the Bible. However, God has given her a passion for finding practical ways to apply the Word and encourage others to do the same. For years, she has been writing down these bite-sized lessons God has walked her through, always for His glory!
About Kharis Publishing:
Kharis Publishing, an imprint of Kharis Media LLC, is a leading Christian and inspirational book publisher based in Aurora, Chicago metropolitan area, Illinois. Kharis' dual mission is to give voice to under-represented writers (including women and first-time authors) and equip orphans in developing countries with literacy tools. That is why, for each book sold, the publisher channels some of the proceeds into providing books and computers for orphanages in developing countries, so that these kids may learn to read, dream, and grow. For a limited time, Kharis Publishing is accepting unsolicited queries for nonfiction (Christian, self-help, memoirs, business, health and wellness) from qualified leaders, professionals, pastors, and ministers.
Learn more at: About Us – Kharis Publishing – Accepting Manuscript
Media Contact
Company Name: Kharis Media LLC
Contact Person: Rufus Philip
Email: Send Email
Phone: (630) 423-6309
City: Aurora, Chicago
State: IL
Country: United States
Website: https://kharispublishing.com/kp/product/walking-with-the-beatitudes/