JoeliD covers Proof's 'Forgive Me' does it measure up to the original?
Following the release of his most streamed album to date, 'Revered', Joel Pesce II (a.k.a.JoeliD) has released two singles. One, a chopper speedom style song with fellow Arizona rapper Aaron Klein (a.k.a AK) titled I'm Thinkin', and the second, a well known cover song titled Forgive Me by the late rapper from D12, DeShaun Dupree Holton (a.k.a. Proof).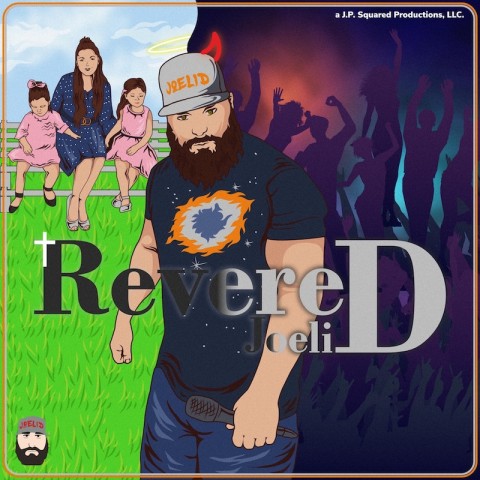 The album Revered is gaining great traction with numbers reaching over 30k streams in it's first month on Spotify alone. Out of the 17 tracks, 3 songs have hit a high note; Significant Other reaching 20k, God reaching nearly 8k, and Revered (the song) hitting over 3k in the first 30 days. Surpassing his last album in whole.
The much anticipated release of the single I'm Thinkin' featuring AK is a quick rap with a lot of energy being the first song between the two rappers as they both showcase their strengths, skills, and wordplay.
JoeliD has never covered a song but he has stated Forgive Me is his favorite song by his favorite rapper. He says it needs to be heard by a new generation. Saying it's more relevant today than ever. The release date of the cover also carries weight as its 17 years to date of the original artists funeral service. While Proof and 50 cent were on the original track, JoeliD took the reins and only has a female background vocalist singing with him on the chorus. We believe it's Misses Anonymous, as they have collaborated often. The eerie piano instrumental with hard depression drums recreates the storied vibe. Though JoeliD raps the same lyrics, it's almost as if he's telling a completely different story than Proof because of his vocal dramatization. JoeliD's vocal range creates layers of depth producing a great tribute. So, the question still lingers, does JoeliD's version measure up to Proof's original? The listener should decide.
In all, JoeliD provides PROOF, he's on the rise and his position on the front cover of Jamsphere Magazine's February issue is well deserved. Check him out through the links provided.
I'm Thinkin': https://distrokid.com/hyperfollow/joelid/im-thinkin-feat-ak
Forgive Me (Cover): https://distrokid.com/hyperfollow/joelid/forgive-me
Social Media:
Instagram: https://www.instagram.com/joelid16/?hl=en
Twitter: https://mobile.twitter.com/joelid16
Facebook: https://m.facebook.com/100067779499030/
TikToc: https://www.tiktok.com/@joelid16
Media Links:
Spotify: https://open.spotify.com/artist/23ada2P7FqTMQmtIPDZ0EM
Apple Music: https://music.apple.com/us/artist/joelid/1525156810
YouTube: https://youtube.com/c/JoeliD16
JoeliD Hashtags: #ReveredAlbum #NowADaysNobodyEverListens #JoeliD #JoeliDProductions
Media Contact
Company Name: JoeliD Productions
Contact Person: JoeliD
Email: Send Email
Country: United States
Website: https://www.joelidproductions.com