"Hills & Valley" Single by the incredible General Levy & Dj Lantan out on Hotta Flames Records Distributed by Cygnus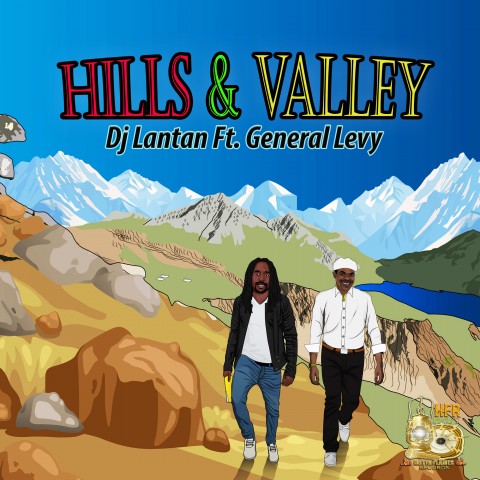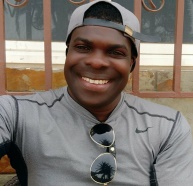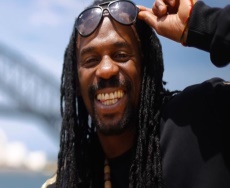 This awesome mammoth Track "Hills & Valley" is the latest instalment by artist Dj Lantan" & "General Levy" The Single is suitable for males or females young and old, across races and demographics, This track permeate an upbeat uplifting conscious roots vibe, this track is a message about the struggles and obstacles we face in life, the ups and downs, trying to achieve our goals & becoming a success, sometimes when you become successful others get jealous thinking you had it easy, and got it all overnight, but they don't realize the hard work, dedication and sacrifices made to reach where you are, or to own the assets you have acquired, when you have pitfalls you get up dust off and try again, never give up.
This release consists of 2 tracks, the original "Hills & Valley" & Hills Instrumental Version. Executive producer & Songwriter & copyrights owner M.k. Smith with Co-writer Paul Levy Out on Hotta Flames Records CAT #> HFRL23 + Official ISRC#> GBUFU1900134.
"Hills & Valley" is currently receiving accolades from radio & club DJs national & international. This one will be added to the playlist catalog or collection and won't die out quickly, it is suitable for home & car, nightclub or bar, or the concert hall, for phones, iPod and all, guaranteed to keep the masses entertained by far. Taking a local view of the release, Dj Lantan & General Levy is bringing back the Authentic Roots spirit through the publication of this Monumental release. Be a part of something special, don't miss out, and see what everyone is talking about! Grab a copy and support good original music. Check out the release Out On All Major Online Music store: 14 October 2019
Itunes: https://music.apple.com/gb/album/hills-valley-feat-general-levy-single/1480973156
GooglePlaystore/Amazon etc.
Audio Visualization: https://www.youtube.com/watch?v=YSSnS0ZY6WY
Websites: https://generallevy.co.uk/content/ | www.lantan.net
Follow:
twitter: https://twitter.com/generallevy | https://twitter.com/djlantan
Subscribe Channel here: https://www.youtube.com/user/djlantan?sub_confirmation=1
Facebook: https://www.facebook.com/lantanfanpage
Instagram: https://instagram.com/djlantan
Spotify: https://open.spotify.com/album/5Hw4GvZCtBMvmxwCxrjxTh
Artist is now available for interviews etc. please email: [email protected]
For further information, interviews, reviews, and photo, please contact above. Thanks.
Media Contact
Company Name: Hotta Flames Records
Contact Person: DJ Lantan
Email: Send Email
Phone: 8765901552
Country: United Kingdom
Website: https://generallevy.co.uk/content