THE EVIL SPIRITS OF 'A HAUNTING AT PRESTON CASTLE' ARE UNLEASHED ON DVD: NOW AVAILABLE
Three friends take a trip to the abandoned remains of Preston Castle, a former correctional institution for boys that is supposedly haunted. Too bad the rumors are true and none of them may ever leave.
Los Angeles, CA – Oct 14, 2019 – DARKCOAST releases 'A HAUNTING AT PRESTON CASTLE' onto DVD today: https://amzn.to/2pmzWp2.
"PRESTON CASTLE is technically well-made and takes advantage of one of California's most striking "haunted" locations and is undemanding entertainment with some effective jumps," wrote DVD Beaver.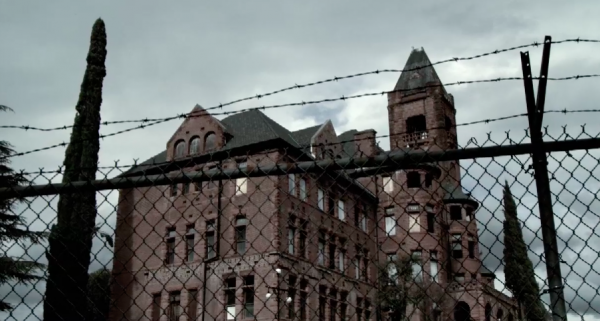 Directed by Martin Rosenberg, well known for his spectacular visual effects work on Star Wars, Star Trek and Planet of the Apes, A HAUNTING AT PRESTON CASTLE is a suspenseful horror inspired by true stories from the 1950s…
"On April 12th 1950 a young inmate was beaten to death in a Californian boy's prison. The body was dumped in the institution's graveyard. The murder was never solved… or even reported. Sometimes he comes back, for revenge."
Written by Rosenberg and Peter Bailey, PRESTON CASTLE follows Liz (Mackenzie Firgens), who returns home from a college break with a broken heart, and all she wants to do is hibernate and heal. But her best friend Ashley (Heather Tocquigny) coaxes her out of the house for an innocent, diverting rendezvous with her high school ex-boyfriend Danny (Jake White). In a suspenseful turn of events, the three friends set out in the midst of the dark night to Preston Castle – an abandoned boys correctional institute with a gruesome past.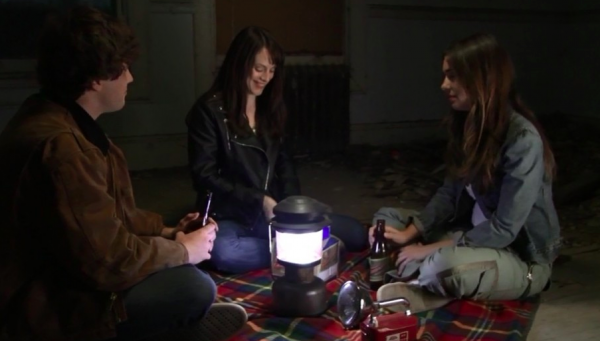 "There are out the corner of your eye visuals that will play with your mind, things falling over by themselves, spooky shadows and noises, however with all the natural elements of a creepy old building, there were many more opportunities to make things even more frightful," wrote Close-Up Film.
What begins with three kids seeking excitement turns into a grisly nightmare, as Liz, Danny, and Ashley are forced to sort out their past and escape an out-of-control present. As they probe the decaying depths and dark shadows of Preston Castle, they find themselves in deeper trouble than they would ever have imagined. Trapped inside, they're caught in a horrifying life and death struggle with unstoppable evil spirits. Can they survive the night? This taut supernatural thriller will keep you on the edge of your seat.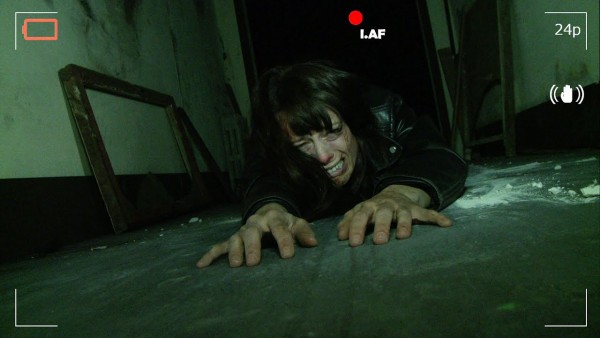 Starring Mackenzie Firgens (Rent, Phoenix Forgotten), Jake White (Blood Craft), Heather Tocquigny (Insidious) and Cody Morris, A HAUNTING AT PRESTON CASTLE "is the perfect Halloween night stay in and watch movie and the perfect viewing for any fan of Paranormal TV shows," continued Close-Up Film.
DarkCoast has released A HAUNTING AT PRESTON CASTLE onto DVD today, Oct. 14th. Prepare yourself for a paranormal Halloween with the trailer here: https://vimeo.com/65773538.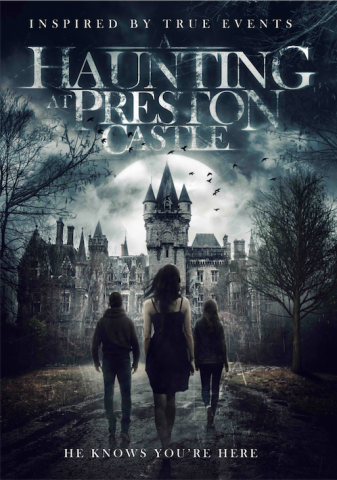 A HAUNTING AT PRESTON CASTLE (2014, 83 min.) Directed by: Martin Rosenberg. Written by: Peter Bailey, Martin Rosenberg. Producers: Peter Adams, Marcy Levitas Hamilton, Strathford Hamilton. Cinematographer: Martin Rosenberg. Art direction: Margaret Bolton Grace. USA, English. TriCoast Entertainment, TriCoast Worldwide.
DarkCoast is a division of TriCoast Entertainment:
DarkCoast – TriCoast's horror label. A new home for story-driven American films, TriCoast Entertainment is a full service media company that creates, produces, manages and distributes unique and unusual entertainment. Bringing together filmmakers, distributors, financiers, and technologists, TriCoast Entertainment embraces change by redefining the production and distribution model for indie filmmakers.
Founded by: Strathford Hamilton and Marcy Levitas Hamilton.
Media Contact
Company Name: TriCoast Entertainment
Contact Person: Jenna Wilen
Email: Send Email
Phone: 3104587707
Address:11124 Washington Blvd.
City: Culver City
State: California
Country: United States
Website: http://www.tricoastworldwide.com