AmplifiHub Announces the Launch of AmplifiHub 2.0 to Provide Music-making Services to Music Makers, Musicians and Music Lovers
Amplifihub has launched a new site for African musicians and music makers who want to buy and sell African music making services in the ever evolving music business. The site is a digital way of showcasing talents and also building talents in Nigeria and Africa at large. AmplifiHub.com can be referred to as a "one-stop shop" for African music; where one has access to music beats, mixing and mastering services, songwriters, etc.
The new website has a clean uncluttered design, unclouded graphics, an easily accessible layout and, rich content focused on the easy marketing of products and services concerning music. It voyages the company's mission of providing the first online music service store in Nigeria and Africa as a whole that sells African music making services to the general public.
The new website is now live and is located at: https://amplifihub.com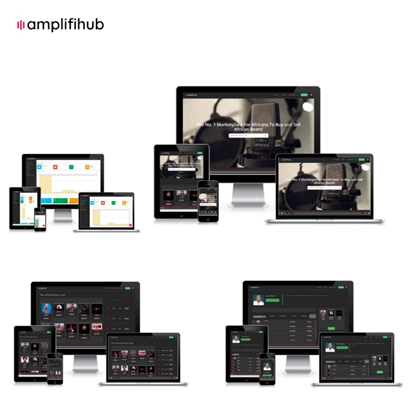 Anyone interested in effectively advertising their African beats instrumentals and other African music making services online can head over to the AmplifiHub website and explore the various resources offered to music makers, musicians and people that love music that helps achieve a wider reach, easy access to their products and services, and faster transactions. It has an embedded music player that allows the buyer to sample the product he or she wants to pay for.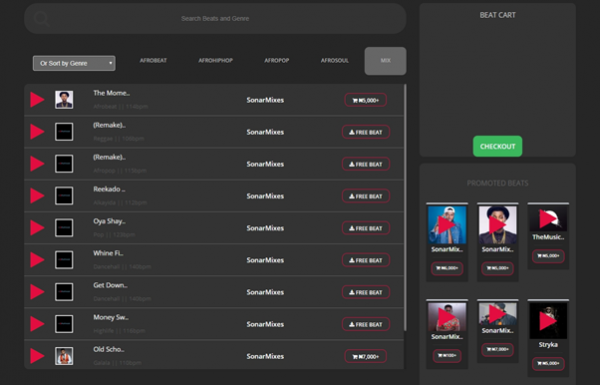 "African music is becoming more and more mainstream than it was a couple of years ago. Many people want to make African music now, and they want access to the professionals who make these happen. This is where Amplifihub comes in", says Odoh Ejikemuwa Kingsley, CEO, and Founder, AmplifiHub
"AmplifiHub greatly solves this problem by providing an online platform for African music makers to be able to interact and transact with customers close to and far from their geographic reach.
I believe AmplifiHub is going to be very pivotal in the structuring of the African music industry," he adds.
AmplifiHub caters to strictly African content as its main objective is to carve a niche for the African music industry in the music industry globally. The platform got Afrobeat Instrumentals For Sale, Highlife beats instrumental and Afro pop Instrumentals Beats. The idea of AmplifiHub was created out of the quest to solve a problem mostly encountered by those in the music industry; access.
Direct contact can be placed to the AmplifiHub management via the FAQ page on the website or [email protected]
So if you need or want to sell African Afrobeat Instrumentals Online hop on AmplifiHub website now.
Media Contact
Company Name: AmplifiHub Technology Systems Limited
Contact Person: Ejikemuwa Kingsley Odoh
Email: Send Email
Phone: 08084281634
Address:1 Olufowobi Street
City: Lawanson
State: Surulere
Country: Nigeria
Website: https://amplifihub.com