MADLY AMBITIOUS – 'ROSENN' – NOW AVAILABLE ON DVD
A young woman awakens to the joys and pains of passion … and the bitterness of deceit.
Los Angeles, CA – Oct 14, 2019 – "Flirting on the edges of a Shakespearian drama," wrote Cinopsis, adding "'ROSENN' surfs the wave of exotic drama by touching a certain romanticism but never melting."
TriCoast Entertainment announces the release of the highly esteemed writer/director, Yvan Le Moine's (Le nain rouge, Friday or Another Day, Les sept péchés capitaux), French period drama, ROSENN, onto DVD today: https://amzn.to/33vXG90.
Based on the best selling novel of the same name, written by Jean De Kerlecq, ROSENN is set between the end of the 19th century to just before the First World War. At its core, ROSENN is a rendezvous of desire, betrayal and love, bringing to life the story of a seductive comedian who falls in love with a haunting teacher.
Starring two-time Golden Globe nominee, Rupert Everett (Shakespeare in Love, Shrek, Miss Peregrine's Home for Peculiar Children) and Belgian star, Hande Kodja (The Unlikely Girl), "ROSENN surprises his audience with his almost insane ambition … and his mad desire to assume it at all costs," wrote CineVox.
As a tale of passion and betrayal, ROSENN follows the passionate encounter of an illuminating, naive girl, Rosenn Auroch (Hande Kodja), and an aging, yet famous English writer, Mr. Lewis Lafoly (Rupert Everett), on the island of Bourbon, in the Indian Ocean, in 1909. Quickly falling in love, the couple elopes to France, ready to live their 'happy-ever-after'. But as passion begins to wane and Rosenn becomes pregnant, Mr. Lafoly plans a betrayal that will change Rosenn's life forever.
ROSENN "strikes the imagination: the sets and the costumes are amazing. They are also perfectly highlighted by the photography (on film) […and] the light and the frames are convoluted (but significant). The music of Simon Thierrée and Hugo Lippens is full-bodied and romantic without ever being cutesy, also serves the increasingly tragic story of ROSENN," continued CineVox.
Originally premiering in Belgium, ROSENN traveled worldwide on film circuit, receiving several accolades including Kodja's prestigious nomination for Most Promising Actress (Meilleur espoir féminin) at the Magritte Awards in Belgium. Premiering and winning at the U.S. Chelsea Film Festival, TriCoast Entertainment has released the dramatic romance-period onto digital platforms and DVD today, Oct. 14th.
As a beautiful and poignant drama worthy of seeing, watch the trailer for ROSENN here: https://vimeo.com/187255757.
Alongside Rupert Everett and Hande Kodja, ROSENN features an award-winning international cast, including award-winning actors: Stefano Cassetti (Robert Stucco), Stanislas Merhar (In The Shadow of Women, The Captive, Almayer's Folly), Béatrice Dalle (Betty Blue aka 37°2 le matin), BAFTA nominee Michael Lonsdale (Of Gods and Men, Munich, Ronin), Firmine Richard (8 Women). Supporting are from Jacques Boudet (American Playhouse, Romantics Anonymous) and Eric De Staercke (Racer and the Jailbird, Angélique).
For more information, please visit: http://www.rosennlefilm.com/.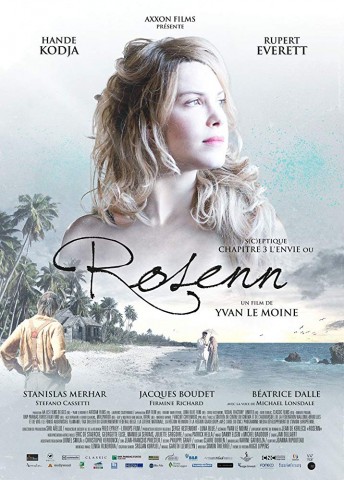 ROSENN (2015, 100 min.) Directed and written by: Yvan Le Moine. Producers: Amedeo Pagani and Igor Sekulic. Editor: Lenka Fillnerova. Cinematographer: Danny Elsen. Original music: Hugo Lippens Simon Thierrée. Belgium, French and English. Artisan Films, Mollywood, Vivi Film, TriCoast Enterrtainment.
Production companies: Artisan Films, Mollywood, Vivi Film.
About TriCoast Entertainment:
TriCoast Entertainment is a premium Domestic Distributor, representing the best of US and international films: in theaters, on VOD, on DVD and TV. Sister company to TriCoast Worldwide and TriCoast Studios, the company is located at the TriCoast Studio facility in Culver City, Los Angeles.
Founded by: Strathford Hamilton and Marcy Levitas Hamilton.
Media Contact
Company Name: TriCoast Entertainment
Contact Person: Jenna Wilen
Email: Send Email
Phone: 3104587707
Address:11124 Washington Blvd.
City: Culver City
State: California
Country: United States
Website: http://www.tricoastworldwide.com