World Wide Non Fictional Author Launches Coronavirus Survival Club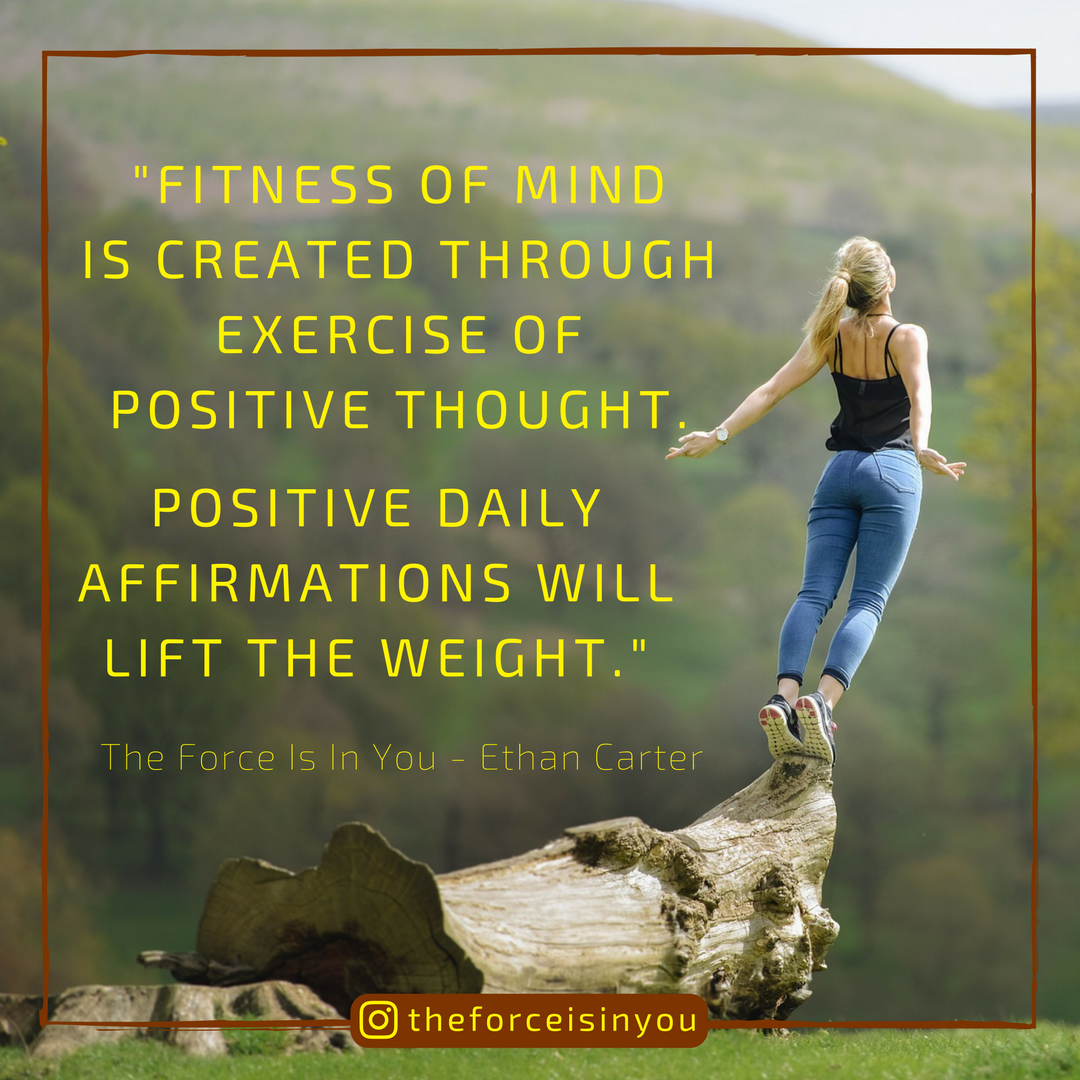 "In times of fear you will find love", say Roe."The planet will see an emergence of love, compassion. You will witness a coming together like Earth has never seen before and a new era of peace and prosperity will ensue".
The Force Is In You author Jason Roe has launched Coronavirus Survival Club web site. In times of World pandemic the age old message applies says Roe; Be, not afraid. Turn to inner meditation, to remain calm. Disrupt the feeling of fear by saying something out loud repeatedly that invokes a different feeling in you. The word Love, Peace of Cake for some it may even be mother In law. The vision Roe had, was the world needs options to turn away from the fear based messages.
The world wide web now has the Coronavirus survival club, a road map to maintaining peace while staying informed in times of fear and social distancing. The web site is the vision of Author Jason Roe in line with the message in his 2016 Non Fiction eBook The Force Is In You. The book available in 80 countries world wide on Amazon is science based, and promotes we are all one. The scientific evidence shows we are connected by the magnetic field of the planet, a force that permeates every cell of every life-form on earth. The web site also features an app C-MED, providing 11 meditation cards to do each day and night to help you remain occupied and calm during the lock downs associated with this time.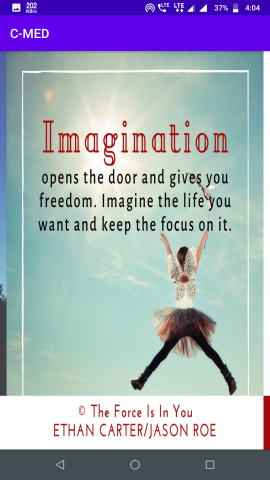 C-MED APP Screen Shot."Try to Meditate every day" says Roe.
The coronavirus survival club website has direct links to resources to the World Health organisation, center for disease control, and other recognized authorities. it also has links to meditation and self development life-talks, for self empowerment All the information in one place a website, designed to give you information without fear and stories. Mr. Roe says "In the wake of attempts to instill distancing it has created a paradoxical event. Today we are now living in the era as witness to the great love in Humanity and you will witness a coming together like the planet has never seen before. You are not only living in a historical event but you are creating it all right now through your actions". The web site has inbuilt twitter, novelty named "dance the Corona". THe idea is to inspire people to turn to dance and meditation, or song. Mr. Roe says "People can tend to turn to drinking, drugs, or over eating because of depression in this time of lockdown. I want to tweet a messages every day on this website twitter feed to offer different ideas to prevent all that. So when I heard they were singing on their balcony in Italy, I was inspired to come up with the idea we should dance in USA if they are all singing, so I registered Dance the Corona and dropped it into the web site".
Mr Roe say "I believe peace and love will reign on Earth from this year forwards. When you have fear, people find love, and this event will not go down in history like traditional events do. 2020 will be seen as the rise of human consciousness it may even recognized throughout galaxies as the time humanity ascended as a planet and came to recognized it is all one. The Earth will never be same as we know it. it will be even better than you can currently conceive or perceive, because of were we are now in the time line, this is the beginning of it all the catalyst to change, and at this time never give up hope."
The Force is in You challenges conventional with new science, and recorded scientific publications. Roe says "Even if you are reading this article or web site, you are not here by chance either. Synchronicity is real, it can only happen that you are reading this message if you have been guided by your "inner call" and desire to find for peace. You are seeker of a message of peace and resolve, in times of "so called" fear. You may say this is true of you, that you do seek out peace. I am not a physic in suggesting this, it is simply how the universe works. It is science – you will find what you vibrate with. I write about in my book, no human is better or different than any other. We all have the same magnetic bond with the planet and with each other a syncretistic force undeniably exists in all of us, the question is who is listening."
Media Contact
Company Name: Millennial News Feed
Contact Person: Philip Sinclair
Email: Send Email
Country: United States
Website: https://coronavirussurvival.club/