Massachusetts Mom uses Social Distancing to Launch Small Business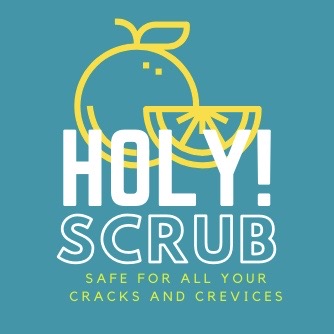 Sturbridge, MA – These are unprecedented times. While a large majority of the country is now either working remotely as a means of social distancing, or not working at all due to the closing of many non-essential businesses, many are unsure what to do with themselves during these times of social distancing and isolation.
While many have turned to the online space as a means of curbing cabin fever, Sturbridge MA resident, Jennifer Spicer, has not succumb to boredom all. "With two kids at home there's no shortage of 'things to do' to keep me busy", but with recent news of her husband's layoff as a direct result of the Corona Virus' impact on small-business in her town, she knew this wasn't the time to lay low.
"The layoff came as a shock as I'm sure you can imagine, with two kids at home and the uncertainty of the world right now I knew we had to do something to ensure we could be financially stable."
In the weeks following the initial announcement of the COVID-19 Pandemic, Jennifer took the initiative and proceeded to take the first steps in starting her business, HOLY! Scrub Co.
With her new Etsy storefront and Facebook page, she began reaching out and mailing sample packs to friends and family to get a feel for what full-time production might be like and to collect product feedback before officially opening for business.
"It really just came down to timing. I've been making hand and body scrubs for friends and family for years and had thought about selling but just never found the time." Now with her husband home to help with the kids, she had both the time and motivation to make this idea a reality.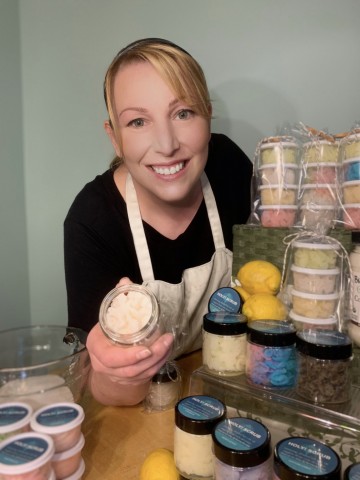 The scrubs she sells are made from all-natural ingredients combined with cosmetic-grade soap, that is both safe and effective for washing not only your hands, but 'all your cracks and crevices' as stated on the brand page.
"It's been especially rewarding to see the positive response from customers." She noted that in such a crazy time where there's such a strong focus on handwashing, she's proud to be able to offer a product that will not only help keep your hands clean but will leave your skin smooth and smelling great. "Kids even like them too. I make a Cotton Candy scrub to entice my kids to wash their hands more and they absolutely love how it makes their hands smell like candy".
About HOLY! Scrubs
HOLY! Scrub offers hand and body scrubs made from all-natural ingredients combined with cosmetic-grade soap. From head to toe, HOLY! Scrub is safe to use on all your cracks and crevices. Available now on Etsy.
For questions or more information please visit HOLY! Scrub on Facebook or Etsy:
www.etsy.com/shop/SpiceyScrubs
Media Contact
Company Name: HOLY! Scrub Co.
Contact Person: Jennifer Spicer
Email: Send Email
Phone: 508-258-9851
Address:8 Bates Hill Rd
City: Fiskdale
State: MA
Country: United States
Website: www.etsy.com/shop/spiceyscrubs