Kathy Piperno's Fearless in Heels Empowers Victims of Domestic Violence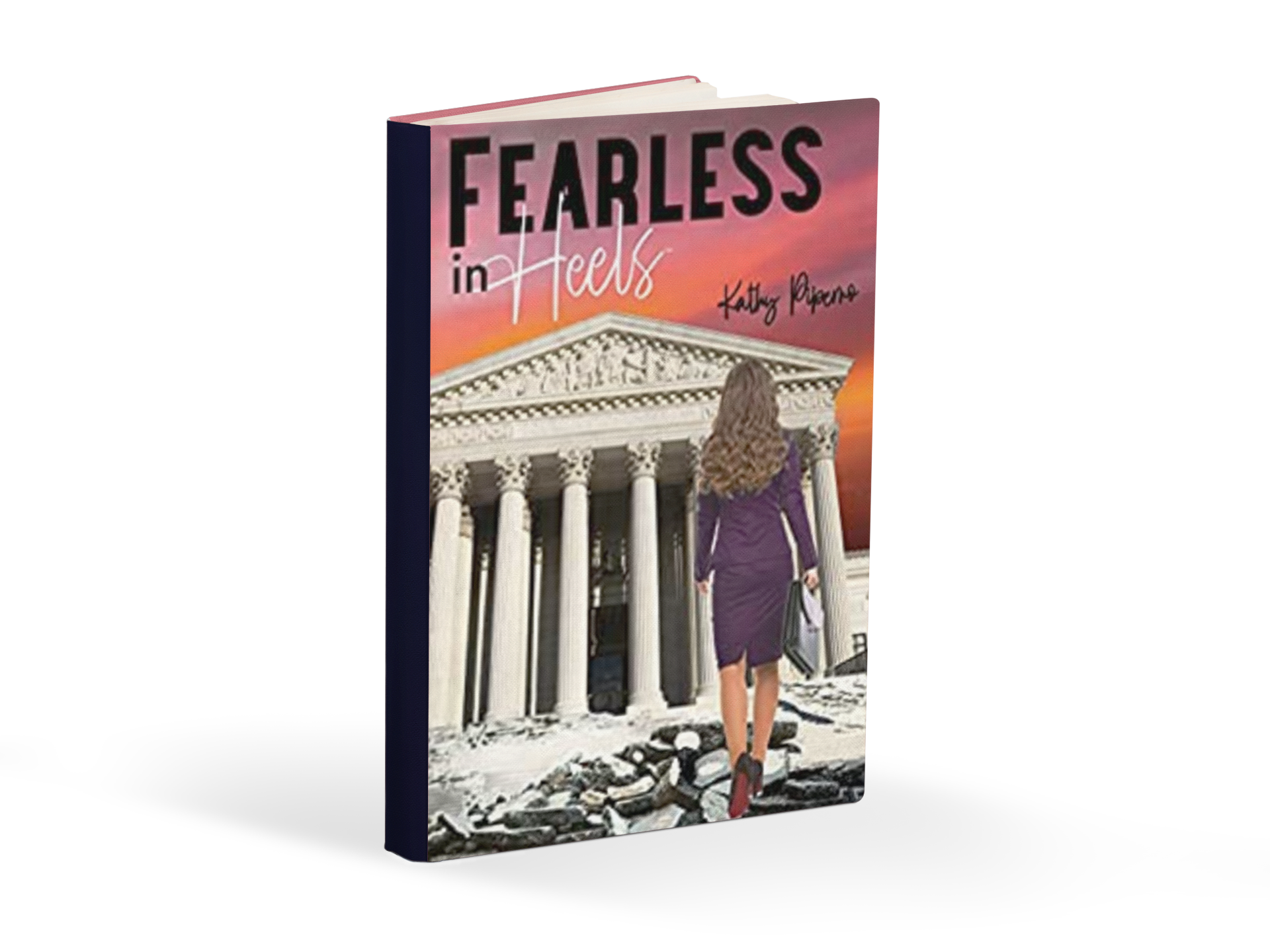 Fearless in Heels provides a fictionalized account of author Kathy Piperno's journey to overcoming physical, psychological and emotional abuse, in a profoundly original and thoughtfully executed manner.
Kathy Piperno's Fearless in Heels is a ground breaking work of literature that tells the empowering true story of the author's survival of domestic violence and her transformation from victim to warrior. The book follows the story of the fictionalized heroine, Frankie, and reveals her progression from a young, naive and overlooked Italian girl from New York to a headstrong woman on a mission to change her destiny.
"I want to show the reader the new face of domestic violence – it could happen to anyone. Very few people know what it is until they see the photos of battered and bruised women and children. I kept my secret for 30 years until I could no longer keep it to myself," says author, Kathy Piperno. After overcoming tremendous adversity, Piperno survived and thrived against all odds, becoming the first female partner in the family law division at her law firm, and a renowned domestic violence advocate. A compassionate leader, Piperno shares inspiring personal testimony through Frankie's character to help readers gain the courage to change their situation and live freely. "I was able to let go of the past, hold on to the lessons it taught me and acknowledge my many triumphs. I continue my vigorous fight every day, in and outside the courtroom."
Fearless in Heels opens with protagonist, Frankie, trapped in San Francisco with her batterer, Dick, a self-absorbed playboy and actor, and chronicles the extremity of her physical, psychological and emotional abuse through stories pulled from Piperno's own life. She goes through college planning her escape from Dick, so that she can return home to New York and attend law school. Though she is beaten and bruised when she returns home, nothing will stand in the way of her graduating, falling in love and practicing law — using her own horrific experience to shed light on the harsh realities of domestic abuse and empower other battered women.
However, Frankie's story is not just one of trauma and abuse. It is a coming-of-age tale that carries an important message—regardless of the severity of one's suffering, if you never give up or give in, you can use your experience to find the strength to overcome adversity and accomplish incredible things. Piperno's ability to balance this theme while highlighting the emotional fragility that victims of abuse suffer paints a nuanced portrait of her own experience that challenges readers to consider what it means to not only survive trauma and its lingering effects, but to grow in spite of it. In this way, at its heart, Fearless in Heels is a story about the limitless potential of humanity.
The book has received positive reviews from some of the most well-renowned authors, reviewers and industry professionals around the world. Author Deborah Finley writes, "This book filled me with inspiration and hope for the future laws and programs assisting victims and survivors of domestic abuse."
"Fearless in Heels is as triumphant as it is harrowing; readers will laugh, cry and cheer for the heroine, Frankie, as she tells Kathy's story", commented a reviewer.
Available for sale on Amazon, readers are encouraged to purchase their copy today: www.amazon.com/fearless-heels-kathy-piperno/dp/1737660342
About the Author
Kathleen Piperno, Esq. has practiced law for over 25 years. She is a renowned domestic violence advocate, a family law attorney and a former public defender. She is the first female partner at Eckell Sparks in the family law division. She is a court-appointed Special Master in Divorce and a Guardian Ad Litem.
She has consulted with law enforcement on the protection from abuse process. She is a public speaker with a passion to stop domestic violence and to share her story of survival.
She has hosted fundraisers for the Domestic Abuse Project, Women Against Abuse and The Crime Victims' Assistance Program throughout her career.
She is a fearless advocate for her clients, who face the trauma of divorce, abuse, and custody disputes. To learn more, please visit: www.eckellsparks.com
Media Contact
Company Name: Author News Network
Contact Person: Media Relations
Email: Send Email
Country: United States
Website: authornewsnetwork.com