FatBrain AI Keeps Getting Bigger, Adds ZeroTrust Platform To Its Growing Products Arsenal ($LZGI)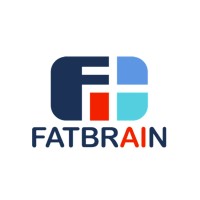 FatBrain AI (OTC: LZGI) is getting bigger. And it's happening fast. Following a recent announcement that its wholly-owned subsidiary Intellagents inked a deal with InvoiceCloud, a $3.15 billion market cap EngageSmart, Inc. (NASDAQ: ESMT) solution to provide insurance carriers and their policyholders with a premier billing and payments experience, they wasted no time announcing another. And like the former being an immediate value driver, this one is too.
Last week, LZGI announced acquiring the confidential computing, privacy intellectual property (IP), and software assets of Zero2A PTE LTD, a Singapore-based software company. That includes the powerful ZeroTrust Platform enabling privacy-enabled data collaboration for enterprises in the energy, mobile, logistics, healthcare, finance, insurance, pharma, food security, and supply chain segments. While that touches a lot of opportunities, it does more. The unique platform also allows businesses to cooperate in learning across sensitive or regulated first-party and third-party data to unlock the hidden, multi-level insights available only from the emergent data network.
That's not all. ZeroTrust simplifies and accelerates hierarchical data-led innovation while bolstering compliance, including GDPR, CCPA, HIPAA, data provenance, and data residence regimes. Moreover, the ZeroTrust platform orchestrates Confidential Computing technologies now natively available in most hardware, making it easy to deploy secure, private, collaborative environments built on public and private cloud infrastructure.
Admittedly, those are big industry words and phrases. But in a complicated sector like the one LZGI does business in, it's sometimes hard to bring it down to layperson's terms. Still, it's worth a shot…Fatbrain AI is helping usher in a technical AI-fueled revolution. And for clients and investors, it presents a win-win proposition.
Broad Market Potential
The most excellent news is that LZGI's mission to exploit its massive revenue-generating opportunities is in progress. And results are coming in faster than many expected. Those following won't find that surprising. LZGI is in the sweet spot of opportunity by targeting a massive group: startup and midsize enterprises that can immediately benefit from its platform's data privacy guarantees. It fills a gap by bringing to them similar services previously available to only large tech teams. For clients using Fatbrain AI, the competitive landscape is considerably leveled.
And the more excellent news for investors considering the LZGI investment proposition is that FatBrain AI is easy to integrate. In fact, a simple FatBrain AI subscription facilitates LZGI doing all the heavy lifting, delivering to and allowing SMEs to share their "small" business data and harness AI-empowered solutions for comprehensive multi-level insights with no privacy risks. More than an attractive solution, companies need it to flourish in a changing global business landscape.
Peter B. Ritz, co-founder and CEO of FatBrain thinks so. He recently said, and many agree, "All companies need cloud economics to accelerate innovation, but many get stuck trusting their data to others." But with FatBrain AI, perhaps not anymore.
He added about its newest acquisition, "the ZeroTrust Platform is a critical enabler for many and small to beat large and heavy," paraphrasing U.S. Naval College Prof. John Arquilla on modern warfare in Bitskrieg: The New Challenge of Cyberwarfare, Polity Books (2021). But that's not all he said about the innovative and inclusive platform. He also said, "The Platform guarantees trust and fosters cooperative innovation to join the Peer Intelligence network, to harness opportunities while minimizing risks. It's Kaggle meets WAZE."
In fewer words, Fatbrain AI is simplifying and scaling innovation. And many Fortune 500 clients have already experienced the security and performance of Confidential Computing on IBM mainframes, each within their enterprise silos. The ZeroTrust Platform takes that initiative and capability a significant step forward by orchestrating modern cloud hardware to enable millions of enterprises across millions of apps to take advantage of its Peer Intelligence AI Solutions as a core part of their subscription.
Adding Value To Value
That two recent deals aren't the only value drivers in play. LZGI also announced its successful uplisting to the OTCQB Venture Market, where it began trading on October 10, 2022, under the symbol "LZGI." That move is a big one. Trading patterns already indicate that the jump to the OTCQB enhanced investor interest, increased investor awareness, and created a new level of transparent liquidity that positively impacted shares. Historically, companies that have moved up to the OTCQB, especially those without an attached capital raise to facilitate the move, have seen share price appreciation as a new investor class takes an interest. That dynamic could be feeding the bullish sentiment for LZGI.
Another could be that investors recognize and appreciate the value inherent to LZGI's ability to bring innovative technology to markets and businesses hungry for its advanced AI-fueled solutions. They should. It's one of the few platforms enabling clients across multiple industries and all sizes to compete effectively and advance their company-specific journeys with industry knowledge once reserved for the industry behemoths. And just as important to its clients is that FatBrain AI can equip entrepreneurs and mid-market businesses with simple-to-use AI solutions that will help them reclaim time, save money and boost their bottom lines.
Indeed, the relationships and acquisitions made are generating win-win-win propositions. That's to say, LZGI, its clients, and investors should be happy with the pace of LZGI's growth. And just as important, the timing of them. But perhaps the most attractive thing about LZGI and FatBrain AI is that they feed a market starving for AI-powered solutions. Large and small companies, major sectors, and even the smallest ones need what Fatbrain AI can deliver: services and solutions that can mitigate downtime and empower best-practices decision-making. At the end of the business day, so to speak, that's precisely what LZGI assets do.
An Accretive Mission In Progress
Thus, despite LZGI stock getting a bullish bounce, from an investor's perspective, they can still benefit from a market known for its imperfections, evidenced by an LZGI share price still disconnected from a fair and appropriate value despite announcing at least three accretive events. And that's only accounting for the acquisitions and deals made to date. Behind the scenes, investors may be on point to expect much more from this emerging AI brand. And with a portfolio of assets that target multiple markets with easily implemented and accessible AI-powered solutions, that assumption is merited in substance, not hype.
Thus, as long as FatBrain AI continues to do the right things in the right markets at the right time, the bullish sentiment should be a tailwind into the end of Q4 and all of 2023. Indeed, LZGI is providing the tools required for companies to stay competitive and, better yet, become sector and market leaders.
And because they make it simple for client companies to utilize their powerful tools, the only excuses made for a client's slow growth can likely be traced to a lack of ambition or inability to react to change. But with FatBrain AI technology providing the scale, credibility, implementation, means to grow, and most of all, doing the heavy lifting, that should never be an excuse.
And the fewer excuses made, the bigger the opportunities become for LZGI. Expect both things to continue making FatBrain AI more than an industry contender; it'll make them a winner, and LZGI shares will surely want to, and likely will, follow that lead.
Disclaimers: Hawk Point Media, Llc. is responsible for the production and distribution of this content. Hawk Point Media, Llc. is not operated by a licensed broker, a dealer, or a registered investment adviser. It should be expressly understood that under no circumstances does any information published herein represent a recommendation to buy or sell a security. Our reports/releases are a commercial advertisement and are for general information purposes ONLY. We are engaged in the business of marketing and advertising companies for monetary compensation. Never invest in any stock featured on our site or emails unless you can afford to lose your entire investment. The information made available by Hawk Point Media, Llc. is not intended to be, nor does it constitute, investment advice or recommendations. The contributors may buy and sell securities before and after any particular article, report and publication. In no event shall Hawk Point Media, Llc. be liable to any member, guest or third party for any damages of any kind arising out of the use of any content or other material published or made available by Hawk Point Media,, Llc., including, without limitation, any investment losses, lost profits, lost opportunity, special, incidental, indirect, consequential or punitive damages. Past performance is a poor indicator of future performance. The information in this video, article, and in its related newsletters, is not intended to be, nor does it constitute, investment advice or recommendations. Hawk Point Media, Llc. strongly urges you conduct a complete and independent investigation of the respective companies and consideration of all pertinent risks. Readers are advised to review SEC periodic reports: Forms 10-Q, 10K, Form 8-K, insider reports, Forms 3, 4, 5 Schedule 13D. For some content, Hawk Point Media, Llc., its authors, contributors, or its agents, may be compensated for preparing research, video graphics, and editorial content. Hawk point Media, LLC has been compensated up to three-thousand-five-hundred-dollars by a third party to research, produce, and syndicate video and editorial content for LZG International, Inc. As part of that content, readers, subscribers, and website viewers, are expected to read the full disclaimers and financial disclosures statement that can be found on our website.
The Private Securities Litigation Reform Act of 1995 provides investors a safe harbor in regard to forward-looking statements. Any statements that express or involve discussions with respect to predictions, expectations, beliefs, plans, projections, objectives, goals, assumptions or future events or performance are not statements of historical fact may be forward looking statements. Forward looking statements are based on expectations, estimates, and projections at the time the statements are made that involve a number of risks and uncertainties which could cause actual results or events to differ materially from those presently anticipated. Forward looking statements in this action may be identified through use of words such as projects, foresee, expects, will, anticipates, estimates, believes, understands, or that by statements indicating certain actions & quote; may, could, or might occur. Understand there is no guarantee past performance will be indicative of future results. Investing in micro-cap and growth securities is highly speculative and carries an extremely high degree of risk. It is possible that an investors investment may be lost or impaired due to the speculative nature of the companies profiled.
Media Contact
Company Name: Hawk Point Media
Contact Person: Kenny Lawrence
Email: [email protected]
Phone: 3057806988
City: Miami Beach
State: Florida
Country: United States
Website: https://level3trading.com