Amass Releases Helpful Tips on Succeeding with Binary Options Trading in 2023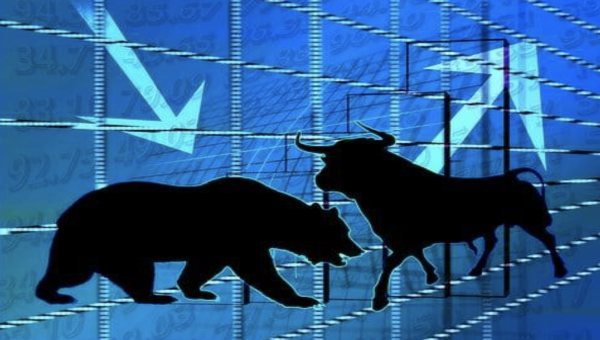 2022 was a disastrous year for the financial markets, with the S&P down almost 20%; the crypto market imploding following the collapse of several centralized institutions; and 2-digit inflation rates in most countries. However, things seem to be looking up in 2023, with inflationary pressures subsiding and the stock markets having a much welcomed rally.
If there is one lesson that we should take away from 2022, it is the importance of diversification. The pandemic and its aftermath have affected markets and sectors in different ways; some have grown while others have struggled. Diversifying your portfolio can help you to weather market volatility and help you to capitalize on different market opportunities.
Diversification can be carried out in a number of ways: investing in a variety of asset classes, different types of stocks, or even over a variety of sectors. Traders can even diversify their portfolios by trading different types of financial instruments, such as Forex, bonds, and equity securities. One type of financial instrument, in particular, has been overwhelmingly popular in recent years due to its accessibility and ease of use: binary options.
What are Binary Options?
Binary options are a type of financial instrument used to speculate on the direction of asset prices. They offer traders a fixed return if the price of the underlying asset is above or below the predetermined price at the expiration of the option. Binary options allow traders to make short-term predictions about the direction of the market and make money if their predictions are correct.
Binary options can be used for a variety of trading purposes such as hedging, speculation, income generation, and capital preservation. They can be used in a variety of markets, including stocks, commodities, currencies, and indices. This flexibility is why the financial instrument has been favoured by modern-day traders.
For traders who are risk-averse, they can also use binary options as a method to hedge against an undesirable outcome. For example, traders who are heavily invested in a particular stock can purchase binary options that are opposite to their current positions. This way, if the stock's price drops, the investor can offset their losses with the pay-out received from the binary option.
Traders can also use binary options as a method of income generation. This is done through the sale of options contracts. If the price of the underlying stock does not hit the strike price, the binary option would be considered out of the money, and the seller would gain a profit equivalent to the price of the options contracts.
Growing Popularity of Binary Options
Binary options are one of the most popular trading instruments in the present market. Their attractiveness mainly stems from the high pay-outs as well as their low entry costs.
Binary options allow traders to make money without having to use complex trading strategies or hold onto their positions for extended periods of time. This makes binary options an attractive option for new traders who have limited knowledge of trading and investing, as they can capitalize on the market's movements without having to understand the full extent of how the markets work.
New traders who want to dip their toes into the world of investing can also first start with binary options trading, as they require little expertise and can be traded with minimal investment. Traders can also choose from a wide range of underlying assets to trade, with a variety of expiry times available ranging from as little as a few minutes to as long as a month. This allows traders to tailor their trading strategies to their individual needs and goals.
The way that binary options are structured makes them a relatively low-risk proposition for traders, since the risk associated with the trade is limited to the initial amount invested. This makes it an attractive proposition for traders who are not comfortable with taking large risks on their trades.
Overall, binary options offer traders an easy and low-risk way to capitalize on both long-term and short-term market movements. However, it is vital for traders to source for a reputable and secure broker to handle their trades. A good trading platform serves as a value-add to your investment journey, while a wrong one may drown you in transaction fees or system malfunctions.
AMASS – The All-New Trading Platform with Next-Gen Trading Technologies
The AMASS team has over 18 years of experience in developing applications in the financial sector, with a strict focus on trading systems, AI, and liquidity quotation engines. The team is passionate about optimizing the trading experience for users, which is done by implementing advanced technologies such as precise trade order matching, liquidity pool traffic data sharing, and high-frequency quoting engines.
The AMASS platform strict adheres to regulatory requirements, and is regulated by the Securities and Exchange Commission (SEC) in the United States with an MSB license that allows it to provide financial services for its clients.
Shady brokers or trading platforms may not always be available as expected. In contrast, the AMASS platform offers a 24/7 service helpline that provides timely assistance for its users. Support is available via email or live chat, so traders can look forward to getting their issues resolved quickly.
While binary options trading may be highly profitable, the fees that some brokers charge may completely erode your trading gains. AMASS offers one of the lowest settlement fees in the market, with no initial deposit and no maintenance balance required.
What largely sets AMASS apart from other platforms is in its offering of one of the most unique features for binary options trading: trade insurance. This insurance is structured by risk management professionals that ensures that users never lose more than they put up for their trades. With a range of packages available that offer up to 100% coverage of losses, insurance is automatically activated upon the expiration of the binary options contract.
Finding the right trading platform is not easy, considering the sheer number of brokerage firms and exchanges out there. Traders who are still on the lookout should definitely consider AMASS, a platform that offers innovative products to ensure that binary options traders can maximize their potential profits and get the best protection for their funds.
AMASS
Website: https://amassfintech.com/
Twitter: https://twitter.com/AmassFintech
Media Contact
Company Name: AMASS
Contact Person: AMASS
Email: Send Email
City: London
Country: United Kingdom
Website: https://amassfintech.com/