Feed Real Institute Launches Canine Nutrition Courses for Veterinary Professionals and Dog Parents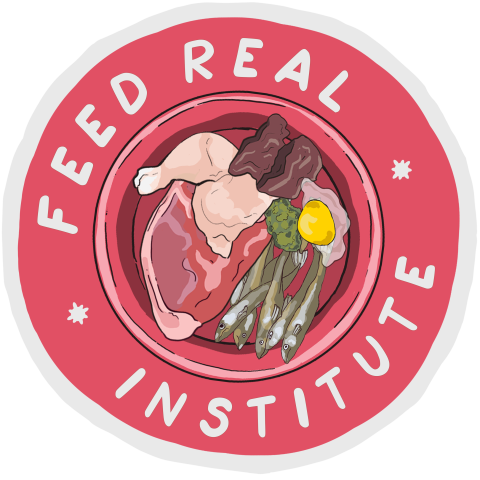 A revolutionary canine nutrition course that offers a practical approach to feeding dogs real food is now available. Feed Real Institute, a company dedicated to educating dog parents about the benefits of feeding real food, has created two canine nutrition courses: one for veterinary professionals and one for dog parents. The courses are based on current scientific peer-reviewed articles, are completely online and interactive, and include testing, certification, and annual updates. Unlike any course out there, it also includes many practical ways to apply the knowledge.
The Dog Parent Nutrition Course was released in November 2022. It has been reviewed and endorsed by both holistic and conventional veterinarians alike, as well as other industry professionals, including dog trainers, retail store staff, veterinary staff, and technicians.
"Feeding real food to your dog does not have to be expensive. At Feed Real, we help dog parents make their dog's food on a budget. We're dedicated to empowering dog parents to make educated decisions about their dog's nutrition by offering science-based articles, nutrition courses, consultations, and DIY Real Dog Food workshops. We teach you how to feed your dog real food correctly and confidently," said the Institute Director, Ruby Balaram.
The primary course instructor has over 40 years of experience in the veterinary field and was the pre-veterinary student advisor at the University of Notre Dame College of Science. "Because veterinarians know little about raw and fresh food diets, dog parents feel unsupported. Most course offerings for veterinary professionals are sponsored by a kibble company and are all based on commercially processed food. We want to change that by offering a course that educates veterinary professionals about the importance of feeding real food to dogs. We also want veterinarians to rest assured that their clients can meet their dog's nutritional requirements with their guidance and the knowledge from our course," said Kay Stewart, RVT, CPCN, course instructor at FRI.
One of the biggest challenges to creating this course was finding the science behind fresh food. The lack of scientific studies on the effects of a real food diet is due to the massive amount of money kibble food companies must spend on marketing and pushing their processed food. Despite a large amount of positive data between fresh food and human health, it took years of learning and research on canine anatomy and nutritional requirements to combine the information and create the courses.
Learning to approach the veterinary community with the concept that commercial kibble was not ideal for dogs has been another exciting challenge to overcome. Addressing the two major concerns of feeding raw food to dogs, bacterial contamination and nutritional imbalances, and encouraging dog parents to work with their veterinarian during the transition, has allowed the Feed Real Institute to better support dog parents in their fresh food journey.
The Feed Real Institute is actively presenting and exhibiting at veterinary conferences, including the Fetch DVM, AVMA, and AHVMA conferences, to help veterinarians increase their canine nutrition knowledge and better connect with their clients interested in feeding their dog's real food. The course reviews the benefits of a canine-appropriate real-food diet in a way that was never taught in school. Josie Beug, DVM, a veterinarian that reviewed the professional course stated,
"If I wrote a course on nutrition, this is the course I would write. It is the course I was hoping for in veterinary school and did not receive."
The Professional Canine Nutrition Certification is under review by the RACE committee for continuing education credits. It is scheduled to be released in March 2023. Future course topics include how proper canine nutrition impacts specific diseases and conditions, professional ethics, and cancer prevention with whole foods.
To learn more about Feed Real Institute's courses and workshops, visit feedreal.com
Media Contact
Company Name: Feed Real Institute
Contact Person: Ruby Balaram, Founder & Director
Email: Send Email
Country: United States
Website: https://feedreal.com/