Final Draft Cabinetry Unveils Stunning Collection of New Kitchen Designs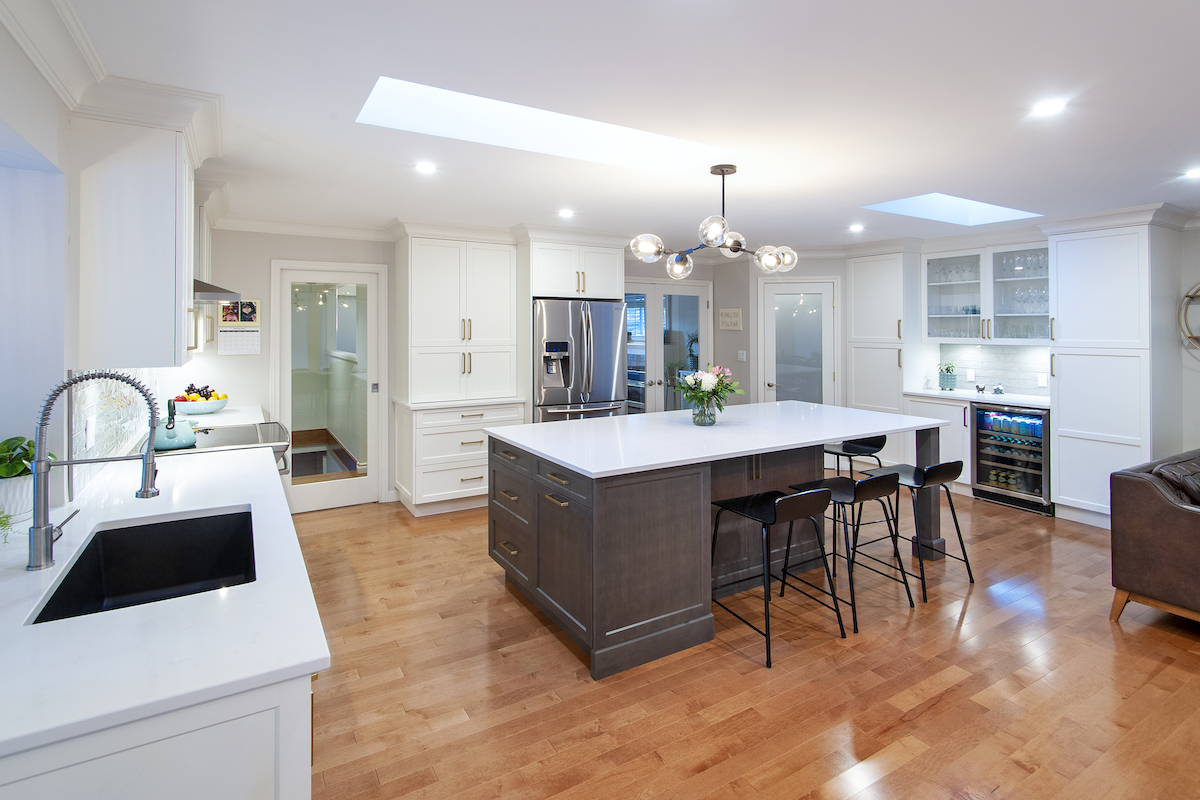 Final Draft Cabinetry, a leading provider of custom kitchen cabinetry solutions, is proud to announce the launch of its exquisite collection of new kitchen designs. These innovative designs are meticulously crafted to enhance the heart of any home, combining functionality, aesthetics, and modernity to create unforgettable culinary spaces.
The new collection from Final Draft Cabinetry showcases a diverse range of kitchen designs that cater to various tastes, lifestyles, and architectural styles. Each design is thoughtfully curated to maximize storage, optimize workflow, and elevate the overall cooking experience. With a blend of timeless elegance and contemporary elements, Final Draft Cabinetry brings the perfect harmony of form and function to every kitchen.
Key features of Final Draft Cabinetry's new kitchen designs include:
Fusion Elegance: This design merges classic charm with modern sophistication, creating a captivating space where traditional elements seamlessly blend with sleek, clean lines. The Fusion Elegance design incorporates intricate details, rich textures, and refined finishes to evoke a sense of luxury and comfort.
Urban Chic: Embodying the spirit of cosmopolitan living, Urban Chic brings an urban flair to the kitchen. This design embraces minimalist aesthetics, industrial accents, and clever storage solutions to deliver a sleek, contemporary look. With an emphasis on simplicity and versatility, Urban Chic is perfect for those seeking a stylish, functional kitchen.
Coastal Retreat: Inspired by the serene beauty of coastal living, the Coastal Retreat design exudes a laid-back, beachy vibe. Soft color palettes, natural textures, and organic elements are combined to create a tranquil space that embodies relaxation and comfort. Coastal Retreat kitchens are designed to bring the refreshing ambiance of a beachside getaway into your home.
Rustic Charm: For those who appreciate the warmth and charm of country-style living, the Rustic Charm design offers a delightful blend of natural materials, rustic finishes, and vintage accents. This design evokes a cozy, inviting atmosphere that embraces nostalgia and showcases the beauty of imperfections.
Modern Marvel: The Modern Marvel design is all about embracing cutting-edge technology and contemporary design principles. With sleek lines, high-gloss finishes, and state-of-the-art appliances, this design brings the kitchen into the future. Smart features and innovative storage solutions ensure a seamless and efficient cooking experience.
"We are excited to present our exquisite collection of new kitchen designs, featuring our finest kitchen cabinets, countertops, and kitchen renovation concepts," said John Smith, a kitchen designer at Final Draft Cabinetry. "Our goal is to provide homeowners with the opportunity to create their dream kitchens by combining our craftsmanship, innovation, and commitment to exceptional design."
The new kitchen designs from Final Draft Cabinetry are available for viewing at their showroom located at 4533 Hastings Street, Burnaby. Customers can also explore the designs online at https://finaldraftcabinetry.com/ or schedule a consultation with Final Draft Cabinetry's expert design team.
Media Contact
Company Name: Final Draft Cabinetry
Email: Send Email
Phone: 604-210-9460
Address:4533 Hastings St,
City: Burnaby
State: BC V5C 2K3
Country: Canada
Website: https://finaldraftcabinetry.com/